---
Seeing Life Through the Lens of God's Favor

By David Cerullo
•
August 17, 2023
•
9 Minutes
---
When I was growing up, one of the popular cartoon characters was a nearsighted retiree named Mr. Magoo. Because of his stubborn refusal to admit his poor vision, he continually got himself into hilarious situations, but somehow he always escaped unscathed.
While it was fun watching Magoo's bumbling escapades, it's not funny at all to actually lose your vision. In fact, Jesus compared our spiritual eyes to a "lamp" that gives light to every part of our life (Matthew 6:22-23). And Paul prayed for his friends in Ephesus to have their eyes enlightened so they would have a more intimate relationship with their Heavenly Father and "know the hope to which He has called you" (Ephesians 1:15-19).
That is my prayer for you today, my friend. That God would open your eyes and give you a new vision of His love for you…His purpose for your life…and the incredible favor unleashed when you learn to entrust everything to Him.
Don't think this is a minor issue. The older I get, the more I'm convinced of the vital importance of seeing our Heavenly Father correctly. Too often, even long-time Christians still see God as a reflection of their flawed earthly fathers, and they consequently judge Him as cruel…perfectionistic…stingy…heartless…detached—traits that are completely foreign to their Father in Heaven. And, as a result of seeing God incorrectly, everything else in their life becomes blurry as well.
Setting the Record Straight
Early in Jesus' ministry, He took time to set the record straight on this. He realized that it was crucial for His disciples to see their Heavenly Father accurately:
Ask, and it will be given to you; seek, and you will find; knock, and it will be opened to you…If you then, being evil, know how to give good gifts to your children, how much more will your Father who is in heaven give good things to those who ask Him (Matthew 7:7-11).
If you see your Heavenly Father as He really is, your faith will grow by leaps and bounds! You'll delight in coming to Him to share your needs: asking…seeking…knocking. You'll appreciate His heart to "give good things to those who ask Him!"
Sadly, many people have earthly dads who aren't so kind and approachable. Some dads even punish their children for asking, seeking, or knocking, and this often clouds people's view of God.
My prayer is that you will recognize God as the Father who loves you…the One who beckons you to draw near…the Giver who wants to hear the requests of your heart.
Knowing and Obeying God
Many people have still not encountered the God of favor. Yes, they know about God, but they don't really know Him personally and intimately.
Perhaps you've sung worship songs that refer to God as Jehovah-Jireh, which means "the Lord will provide." This beautiful description comes from a very unusual story in Genesis 22.
Isaac, Abraham and Sarah's long-awaited child of promise, had finally arrived. I'm sure they were overjoyed by this miraculous birth even when their bodies seemed well past the age of child-bearing.
Then horror came, as God told Abraham one day, "Take now your son, your only son Isaac, whom you love, and go to the land of Moriah, and offer him there as a burnt offering on one of the mountains of which I shall tell you" (Genesis 22:2).
This was the ultimate test, for Abraham loved Isaac more than life itself. Yet he was committed to a life of obedience, and he trusted God to bless that obedience. Although Abraham must have wondered why the Lord would demand such a thing, we're told, "By faith Abraham, when he was tested, offered up Isaac" (Hebrews 11:17).
Today we can read the story and see it had a happy ending, yet Abraham didn't have that benefit. He just knew what God was asking him to do—and he obeyed without question or protest. He could have argued…hesitated…or tried to bargain with God. But he didn't.
Although Abraham's heart must have been heavy as he set out on the three-day journey to Mount Moriah, he assured his son, "God himself will provide the lamb for the burnt offering" (Genesis 22:8 NIV).
After Abraham showed his willingness to put Isaac on the altar, the Lord told him:
Because you have done this and have not withheld your son, your only son, I will surely bless you…and through your offspring all nations on earth will be blessed, because you have obeyed me  (Genesis 22:16-18 NIV).
What a stunning lesson on the blessings of obedience. Even though God doesn't always let us know ahead of time HOW He will bless our obedience, we can be confident that He WILL bless us with His supernatural favor in some way.
Abraham had no clue how God would provide. Would He grant a last-minute stay of execution? Would He raise Isaac from the dead? Abraham only knew he could trust the Lord to provide in His own way. And Hebrews 11:8 simply observes: "By faith Abraham obeyed."
Last-Minute Favor
Abraham's breakthrough of favor came when the angel of the Lord stopped him at the very last moment and said: "Do not lay your hand on the lad, or do anything to him; for now I know that you fear God, since you have not withheld your son, your only son, from Me" (Genesis 22:12).
Just then, Abraham heard something rustling in a bush near the altar. He looked around and saw a ram caught by its horns. With abounding gratitude, Abraham untied his son and laid the ram on the altar as a sacrifice to his faithful Provider.
Genesis 22:14 is the first time in the Scriptures that God revealed Himself as Jehovah-Jireh. Of course, He has always been a faithful Provider to His people, but Abraham didn't fully recognize this aspect of the Lord's nature until that critical encounter on Mount Moriah. As Abraham displayed his willingness to give God his best, God revealed Himself as the covenant partner who would provide HIS best for Abraham.
What is God requiring from you today? Will you put it on the altar and allow Him to show Himself as Jehovah-Jireh, your Provider and the God of favor? Remember: As you obey the Lord and are generous with Him, He will be even more generous with you!
God bless you!

David Cerullo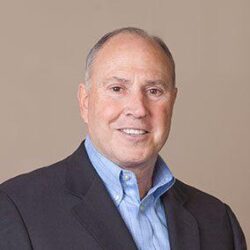 David Cerullo is the founder, chairman, and CEO of Inspiration Ministries, located in Indian Land, South Carolina ­– a ministry dedicated to impacting people for Christ worldwide through media. The son of international evangelist Morris Cerullo, David took a less traditional approach to ministry, graduating from Oral Roberts University with a degree in business administration and management. He has authored over 20 books, and operates a global media ministry that powerfully impacts the world for Christ. Learn more at inspiration.org
View Author Posts
Next Steps To Strengthen Your Walk
We are here for you. Simply click on the button below to reach us by form, email or phone. Together we will lift our hearts and voices with you in prayer.
I Need Prayer
Sow a seed of faith today! Your generous gift will help us impact others for Christ through our global salvation outreach and other faith based initiatives.
Give Online Today
Watch Christian content from your favorite pastors, christian movies, TV shows and more.
Watch Now