---
Prayers to Change Your Nation: 4 Keys to Fanning Revival Flames

By David Cerullo
•
October 11, 2022
•
9 Minutes
---
Editor's Note: COVID-19, social injustice, lawlessness, and the unfolding of end-time prophecies are powerful incentives to plead with the Lord for a revival! Millions of souls stand in the balance, facing an eternity without Jesus Christ, an eternity in hell. You can do something about that! Revivals begin one person at a time. We offer this article, Prayers to Change Your Nation by David Cerullo to you as a match to light the flame of revival in your spirit.
---
Interceding for your nation is a high calling. Although taking on this prayer burden may seem overwhelming at times, you can take small steps every day in your personal prayer time. Seldom does the answer come right away, but don't let that discourage you.
Praying for Spiritual Rain
In some ways, interceding for a spiritual awakening is similar to the prophet Elijah's experience when praying for rain after Israel's three years of drought:
Elijah said to Ahab, "Go up, eat and drink; for there is the sound of abundance of rain." So Ahab went up to eat and drink. And Elijah went up to the top of Carmel; then he bowed down on the ground, and put his face between his knees, and said to his servant, "Go up now, look toward the sea."
So he went up and looked, and said, "There is nothing." And seven times he said, "Go again."
Then it came to pass the seventh time, that he said, "There is a cloud, as small as a man's hand, rising out of the sea!" So he said, "Go up, say to Ahab, 'Prepare your chariot, and go down before the rain stops you.'"
Now it happened in the meantime that the sky became black with clouds and wind, and there was a heavy rain (1 Kings 18:41-45).
At the beginning of this passage, Elijah proclaimed to King Ahab, "There is the sound of abundance of rain." Actually, this was just a faith declaration, because there were absolutely no signs of rain on the horizon. In the same way, with our eyes of faith we need to see revival coming. Perhaps no one else will believe us at first, but we need to declare that God will be faithful to honor our prayers.
Our words are powerful, able to create either life or death (Proverbs 18:21). Like Elijah, we should declare that spiritual rain showers are on the way, even when there is not yet any evidence.
How long have you been praying for a spiritual awakening in your nation? Perhaps you still don't even see a cloud in the sky. Or maybe there's just a tiny cloud on the horizon, not giving you much cause for optimism.
Nevertheless, it's time to declare God's Word and believe His promises. If you're praying, meeting God's conditions, and speaking words of faith, a spiritual downpour is on the way.
Death to Self
Although it may sound exciting to hear about the possibility of revival in your country, remember that there's a price to pay. The call to lay down your life in powerful intercession is sure to require some death to self.
Jesus explained why dying to ourselves is such an important ingredient in gaining a fruitful harvest:
Truly, truly, I say to you, unless a grain of wheat falls into the earth and dies, it remains alone; but if it dies, it bears much fruit (John 12:24 NASB).
Jesus laid down His life, dying for our sins so we could have a relationship with the Father. He calls us to lay down our lives as well. The Apostle Paul spoke of dying to ourselves when he wrote, "I die daily" (1 Corinthians 15:31) and "I have been crucified with Christ; and it is no longer I who live, but Christ lives in me" (Galatians 2:20).
As we make nation-changing intercession a priority, there will be times when we must die to our own interests and pursuits. But the result will be "much fruit" as people come to Christ and our cities are transformed.
Refusing to Give Up
Hebrews 6:12 says we inherit God's promises through "faith and patience"—not faith alone! That's why perseverance is one of the most important ingredients for answered prayer.
In Luke 18:1-8, Jesus says we "always ought to pray and not lose heart." He goes on to tell the story of a woman who wouldn't stop pounding on the judge's door until she got a response, and that's exactly the posture we must take as we intercede for our city and nation. We need to pound on Heaven's door until we see God's answer.
Jesus promises us:
Ask, and it will be given to you; seek, and you will find; knock, and it will be opened to you. For everyone who asks receives, and he who seeks, finds, and to him who knocks, it will be opened (Luke 11:9-10).
The literal Greek translation of this passage says, "Ask and keep on asking…seek and keep on seeking…knock and keep on knocking." We must pray and keep on praying. We must never give up!
Scripture tells us that Satan is like a restless, starving, roaring lion, pacing about and searching for victims to devour (1 Peter 5:8-9). He never stops prowling, so we must never stop praying. Our prayers are our greatest weapon as we wage war on behalf of God's Kingdom.
Even when things seem to get worse before they get better, never forget that God and His mercies are new every morning (Lamentations 3:21-23).
He loves you, your loved ones, your city, and your nation more than you can comprehend. You can trust Him 100% with your future…and theirs.
So ask and keep on asking…seeking…knocking…praying. Keep believing, keep trusting, and you WILL see God's goodness and faithfulness in answering your prayers:
Wait on the LORD and be of good courage, and He shall strengthen your heart; wait, I say, on the LORD (Psalm 27:14).
United Prayer
King David provides us with another important key to nation-changing prayers in Psalm 133:1-3 which reads in part:
How good and pleasant it is when God's people live together in unity!
When there is unity among God's people, our prayers have great impact and "the LORD bestows his blessing." However, when there is strife and disunity, our prayers are undercut and our testimony to the watching world is weakened (John 17:21-22).
Yes, your personal prayers are powerful—but they're much more powerful when joined in harmony with other Believers. Deuteronomy 32:30 makes the amazing statement that one person can "chase a thousand" of the enemy army, but two people can "put ten thousand to flight." There's synergy when we pray together, greatly multiplying our effectiveness.
In nearly every nation, the church today is in desperate need of fresh fire to empower us to fulfill the Great Commission. The only way that will happen is if Believers join their prayers together in united, purposeful intercession.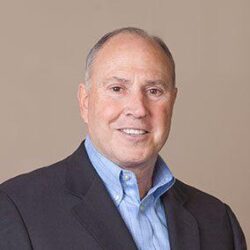 David Cerullo is the founder, chairman, and CEO of Inspiration Ministries, located in Indian Land, South Carolina ­– a ministry dedicated to impacting people for Christ worldwide through media. The son of international evangelist Morris Cerullo, David took a less traditional approach to ministry, graduating from Oral Roberts University with a degree in business administration and management. He has authored over 20 books, and operates a global media ministry that powerfully impacts the world for Christ. Learn more at inspiration.org
View Author Posts
Next Steps To Strengthen Your Walk
We are here for you. Simply click on the button below to reach us by form, email or phone. Together we will lift our hearts and voices with you in prayer.
I Need Prayer
Sow a seed of faith today! Your generous gift will help us impact others for Christ through our global salvation outreach and other faith based initiatives.
Give Online Today
Watch Christian content from your favorite pastors, christian movies, TV shows and more.
Watch Now