---
Walking by Faith: Necessity of Your Faith Walk

By Judy Jacobs
•
April 5, 2022
•
6 Minutes
---
Hi, I'm Judy Jacobs and welcome to Strengthen Your Walk. We're talking today about faith. Faith is necessary for your walk with God. The Bible says in Hebrews 11:6, "Without faith, it's impossible to please God. For he that cometh to God must believe that He is and that He is a rewarder of those that diligently seek Him." Hebrews 11:2 says, "The testimony of faith is what previous generations were commended for."
Watch Walking by Faith with Judy Jacobs!
Hebrews 11:1 says, "Now faith is the certainty of things hoped for. It's proof or convincing of things not seen." Faith is firm persuasion, unshakeable confidence, and the indisputable expectation that all God has said all through His Word is established and will unquestionably happen. So, your faith is necessary in order to get to the other side of eternity.
So, what does it mean to have necessary faith? It means your faith is crucial. It means it's supremely important. It's of critical importance because it's decisive. It's determining or having the power to determine an outcome because everything is weighed by the word of God, which is really your final authority.
Mark says in Mark 11:23, "Listen to the truth I speak to you. If someone or anyone or anybody says to this mountain with great faith and having no doubt, 'Mountain be lifted up and thrown into the sea' and shall expect it, nothing shall be impossible with you.'" I can tell you today that your faith is necessary because we live in expectation of what is waiting for us on the other side of faith. That's why waiting doesn't diminish us, waiting enlarges us just like an expectant mother.
Have you ever seen an expectant mother? She's not worried that her feet are swelling or that her face is swelling or that her tummy is swelling because she is expectant of something that is coming. She is gonna birth something out. And that's what faith is. Faith is expectation … expecting God to come through; expecting God to get you to the other side.
It's really funny when you look at Ephesians. Ephesians is an amazing, incredible book. Some scholars believe that it was the last book that Paul wrote, but when you look at Ephesians and when you get to Ephesians chapter 6 and Paul says, "Finally, be strong in the Lord and in the power of His might." He says that the word "finally" means if you don't get anything else I'm telling you and if you don't remember anything else I say in the book of Ephesians I want you to remember this: "Finally, be strong … (In conclusion) be strong in the Lord and in the power of His might. Put on the whole armor of God that you might be able to stand."
Paul knew and warned that the battle was not physical, but spiritual. It doesn't involve building up your own strength because Paul says, "For the weapons of our warfare are not carnal, but they are mighty through God to the pulling down of strongholds."
So, it doesn't involve our own strength. We cannot strengthen ourselves. This is so important in strengthening your walk with God because we must be empowered or be strengthened only by God. Remember it is in the Lord. Be strong in His mighty power, not 'by the Lord' or 'of the Lord.' No, it's when we are in a position do we possess the power to overcome the enemy.
"Well, Sister Judy you know I don't really know about that. I don't know how I can stand strong in this hour and in this day that we're living in." Listen, you just got to jump in. You got to be like Peter. You got to get out of the boat and you've got to walk on the water.
You got to say, "Lord, I'm gonna strengthen my walk today in You and I'm gonna read my Bible. I'm gonna pray. I'm gonna love the unlovable. I'm gonna give hope to the hopeless."
And you know this is what I found out: you don't get wet without the water so get out of that boat. Strengthen your walk with God and hope in God because He will give you the strength to walk out this faith-walk.
Thank you and God bless you.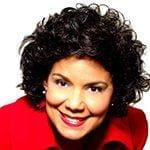 Judy Jacobs is the founder of His Song Ministries and is an anointed worship leader, recording artist, author, and preacher. Learn more at judyjacobs.com
View Author Posts
Next Steps To Strengthen Your Walk
We are here for you. Simply click on the button below to reach us by form, email or phone. Together we will lift our hearts and voices with you in prayer.
I Need Prayer
Sow a seed of faith today! Your generous gift will help us impact others for Christ through our global salvation outreach and other faith based initiatives.
Give Online Today
Sign Up For Inspiration On Demand
Watch thousands of hours of Christian content from your favorite pastors, christian movies, TV shows and more.
Try 30 Days Free