---
Make This Your Turnaround Year!

By David Cerullo
•
April 6, 2022
•
14 Minutes
---
"When you get serious about finding Me…I'll make sure you
won't be disappointed. I'll turn things around for you."
– Jeremiah 29:13-14
This time of year it seems like everyone is making a New Year's resolution of some kind. Losing weight…getting out of debt…rekindling romance in their marriage…spending more time with the Lord or their children—there are many different areas of life where people are seeking a new beginning.
Although I'm not against New Year's resolutions, today I'm asking God to give you something much greater: a New Year's revolution! Instead of just changing a few troublesome symptoms, I'm convinced this can be your TURNAROUND YEAR, transforming every area of your life!
If you're frustrated with your circumstances as you embark on a new year, let me encourage you with these powerful words of Jesus:
"Behold, I make ALL things new!" – Revelation 21:5
So if you've felt "stuck" and hopeless in some difficult situation in your health, finances, career or family, this can be a breakout year for you. But in order to experience the breakthrough you need, you must trust fully in God as your source, recognizing that His blessing and favor are the result of obedience and faithfulness.
Jesus taught that all our needs will be met IF we "seek first the kingdom of God" (Matthew 6:33). This means walking as covenant sons and daughters of our Heavenly Father (Matthew 7:7-11), with no need to look to the world system for our provision or our turnaround.
And putting God's Kingdom first often begins with a "simple" thing like trusting the Lord with our finances. I often meet people who are waiting for a financial breakthrough, yet they aren't even bothering to obey God's instruction to tithe. Friend, you can't ignore the Lord's instructions and expect a financial turnaround!
Difficult Seasons
All of us—including the Bible's greatest heroes—have faced a "winter season" at one time or another. That could be a job loss, an illness, the loss of a loved one, a financial setback, or struggles with our children. When a difficult situation brings winter into our life, it's easy to feel stressed out, overwhelmed, and even hopeless.
One day, David found himself in "the cave of Adullam" (1 Samuel 22:1), a depressing place where he was hiding from King Saul. Although the prophet Samuel had prophesied he would be the next king, David had to face Saul's murderous threats in the meantime.
If it weren't bad enough having to deal with the craziness of Saul, David was surrounded by some pretty dismal companions: "Everyone who was in distress, and everyone who was in debt, and everyone who was discontented gathered to him; and he became captain over them" (v. 2).
Perhaps your situation today is reminiscent of David's experience at Adullam: You're under attack from the enemy and surrounded by distress, debt, and discontentment. But that's not the end of David's story…and it doesn't have to be the end of your story either!
After his time in the cave—one of most difficult seasons of his life—we read that "David went from there to Mizpah" (v. 3). This is great news for you and me today, because Mizpah means "a lofty place." God took David from Adullam to Mizpah…from one of the lowest times in his life to a lofty place of new blessings and breakthroughs!
Amid circumstance that seemed bleak and hopeless, the Lord gave David an amazing turnaround—transforming not only his own circumstances, but also the people around him. The distressed, indebted malcontents who once huddled with him in the cave became "David's mighty men"! (1 Chronicles 11:10) As he was blessed by God, David was able to be a blessing to others (Genesis 12:2).
A Great Shaking
A great End-Times shaking is already sending prophetic shockwaves throughout the earth. Scripture prophesies that "everything that can be shaken, will be shaken…so that only those things which cannot be shaken will remain" (Hebrews 12:26-27).
This means our jobs, retirement accounts, pensions, marriages, children, health, and savings can be shaken at times. Yet our faith must rest on that which cannot be shaken…God's Word and His promises to us.
You may be saying, "David, I've already lost so much. My finances have been hit hard…my health has suffered…and my relationships are frayed. How could the Lord possibly turn it all around?"
However, when you get your eyes off your circumstances and put your hope and trust in your Heavenly Father, you can be certain He will see you through. There's no need to fear, for your foundation will stand firm even when everything around you is shaken by the storms of life (Matthew 7:24-27)!
Turning Everything Around
Make no mistake about it: Instead of just blessing you with a few spiritual trinkets, the Lord wants to restore everything the enemy has stolen from you. He promises:
"The time is coming when I will turn EVERYTHING
around for My people!" – Jeremiah 30:3
What difficult situations do you need God to turn around in your life today? Boldly speak to your circumstances, and declare God's promises for your victory! This is your year of turnaround!
As you await your springtime, continue trusting in God. Continue crying out to Him. Continue believing His promise to work ALL things together for your good (Romans 8:28).
God IS faithful! Your springtime IS coming! Your turnaround is just around the corner, bringing more joy and fruitfulness than you've ever known before.
Inquire of the Lord
In 1 Samuel 30, David and his men returned to their homes in Ziklag and found that the Amalekites had looted the town and taken their wives and children captive. But rather than being overcome by despair in this horrible situation, "David inquired of the Lord" (v. 8) and sought God's plan for his turnaround.
Don't miss this point. God has a plan for your breakthrough too, but you need to seek Him. In order to give you blessings you've never had before, He may be asking you to do something you've never done before! He told David to go on the offensive against the enemy—the same thing we often must do to receive our turnaround.
As David obeyed Him, God restored everything he and his men had lost:
David recovered ALL that the Amalekites had carried away…and nothing of theirs was lacking, either small or great, sons or daughters, spoil or anything which they had taken from them; David recovered all (vs. 18-19).
Just as He did for David, the Lord wants to help you recover all that the enemy has stolen! But you must seek His plan and do it!
Put Your Eyes on Him
So much unnecessary stress could be avoided if we would simply fix our eyes on Jesus instead of on our circumstances. Whatever situation we find ourselves in, we must look to Him, because He's "the author and finisher of our faith" (Hebrews 12:2).
The psalmist had learned this great lesson, and his faith grew and grew as a result:
I will lift up my eyes to the hills—
From whence comes my help?
My help comes from the LORD,
Who made heaven and earth.
He will not allow your foot to be moved;
He who keeps you will not slumber.
Behold, He who keeps Israel
Shall neither slumber nor sleep.
The LORD is your keeper;
The LORD is your shade at your right hand.
The sun shall not strike you by day,
Nor the moon by night.
The LORD shall preserve you from all evil;
He shall preserve your soul.
The LORD shall preserve your going out and your coming in
From this time forth, and even forevermore (Psalm 121:1-8).
Did the psalmist have a trouble-free life? Clearly not! But he knew his help must come from the Lord, and that's where he placed his hope.
The Lord wants us to see every situation through His eyes. We must ask Him to anoint our eyes with spiritual salve, so we can see what He's doing in the spiritual realm (Revelation 3:18).
God's Economy
Throughout Scripture, God faithfully met the needs of His people even in times of famine or pestilence. That means your personal economy doesn't have to be shaped by the world's economy!
In Genesis 26, there was a severe famine, and most people were bound by fear. Yet Isaac trusted God to bless Him with a great Harvest, even while others were hoarding their meager resources:
Isaac sowed in that land, and reaped in the same year a hundredfold; and the Lord blessed him. The man began to prosper, and continued prospering until he became very prosperous (vs. 12-13).
What a great picture of the abundance God wants to give His people! A hundredfold return in a time of famine! Isaac "began to prosper"…"continued prospering"…and "became VERY prosperous"!
It's time to cast aside any unbelief and trust God with your life and your resources. As you follow Isaac's example and Sow generous financial Seeds into God's Kingdom, He promises to "rebuke the devourer" and release His overflowing blessings into your life (Malachi 3:10-11).
I am praying for God to give you a fantastic turnaround this year—from famine to abundance! We believe great things are ahead for you and for this ministry we share together.
P.S. Please send me your "turnaround" prayer requests right away by clicking this link. As you send us your prayer requests, I encourage you to take these specific steps of faith:
https://inspiration.org/praise-prayer/prayer/?utm_source=Footer&utm_medium=text&utm_campaign=Prayer060512Hold your financial Seed in your hand, and recognize its power to unlock the turnaround Harvest you need.
Boldly speak out loud to your circumstances, and declare God's promises to give you victory.
No matter what the situation may look like, be like Abraham and call the things which are not as though they are (Romans 4:17).
As you pray for your turnaround, literally turn around with your Seed in hand as a prophetic act to demonstrate your faith.
Commit yourself now to testify of your turnaround and give God the glory. And don't forget to me a Praise Report when your turnaround comes!
…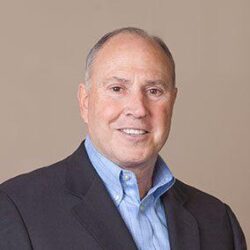 David Cerullo is the founder, chairman, and CEO of Inspiration Ministries, located in Indian Land, South Carolina ­– a ministry dedicated to impacting people for Christ worldwide through media. The son of international evangelist Morris Cerullo, David took a less traditional approach to ministry, graduating from Oral Roberts University with a degree in business administration and management. He has authored over 20 books, and operates a global media ministry that powerfully impacts the world for Christ. Learn more at inspiration.org
View Author Posts
Next Steps To Strengthen Your Walk
We are here for you. Simply click on the button below to reach us by form, email or phone. Together we will lift our hearts and voices with you in prayer.
I Need Prayer
Sow a seed of faith today! Your generous gift will help us impact others for Christ through our global salvation outreach and other faith based initiatives.
Give Online Today
Watch Christian content from your favorite pastors, christian movies, TV shows and more.
Watch Now