---

By David Cerullo
•
April 6, 2022
•
10 Minutes
---
God wants us to have an abundance of His blessings in every area of life. Rather than being stuck in failure and frustration, God's Word offers hope that our lives can go from poverty to abundance if we trust the Lord and obey His teachings.
Take a moment right now and look at a few examples of people in the Bible whose lives were forever transformed from failure to success … from poverty to prosperity … from defeat to victory … from a pit to a palace:
Joseph spent time in the bottom of a well and years in a prison cell before miraculously becoming second in command of Egypt (Genesis 37-50).
Moses spent 40 years taking care of sheep in the wilderness before God raised him up to lead the Israelites out of slavery (Exodus 2-15).
David was the youngest of Jesse's eight sons, and he seems to have gotten little respect from his brothers or even his father. Yet God raised him up from being a shepherd boy to being one of Israel's greatest kings (1 Samuel 16).
Mephibosheth, grandson of David's defeated enemy Saul, was a crippled beggar living in a desolate wasteland called Lo-debar before David brought him to the palace to live as one of his sons (2 Samuel 4:4; chapter 9).
Jabez was called a "pain" at his birth, but he passionately sought God's blessing in prayer: "Oh, that You would bless me indeed, and enlarge my territory, that Your hand would be with me, and that You would keep me from evil, that I may not cause pain!" Instead of telling Jabez he was called to accept his lot in life and be abased, "God granted him what he requested" (1 Chronicles 4:9-10).
Peter and several other disciples were fishermen, and at one point they told Jesus they had "worked hard all night and caught nothing" (Luke 5:5 NASB). Yet when they obeyed Jesus' instructions, they suddenly went from great lack to great abundance.
Hopefully you can see from these examples that God doesn't want His people to remain in a state of poverty and lack. Quite the opposite is true in fact. He's ready to give us amazing breakthroughs of abundance when we seek Him and obey His instructions.
God Expects An Increase!
There's no question: God has entrusted us with certain resources, but it's up to us to show ourselves faithful with that trust. We will never fulfil our destiny until we learn to use our gifts and believe Him for increase.
Remember the Parable of the Talents in Matthew 25:14-30? You may wonder why the master initially gave them all different amounts of money, but rest assured it's not just an example of favoritism. Look closely at the underlying message of this parable: The master expected his initial investment to increase!
That means the story could have turned out much, much differently. For example, what if the first two servants had been content with having five talents or two talents? What if they had buried what they had been given?
What if the servant with one talent was the only one who invested what he had? His assets would have dwarfed the assets of the other two servants!
Thankfully, this parable isn't suggesting that those who have only one talent are destined to live in poverty. In fact, it's saying just the opposite. We each have a choice to make about our stewardship. The question is, will we believe in God to bless us beyond what we can imagine, or will we bury what we've been given because we're lazy or just plain too fearful to believe?
Are You Blame Shifting?
But look at the response of the unfaithful servant after the master reprimands him. What does he do? He ends up blaming the master – instead of his own negligence – for his fate: 
Lord, I knew you to be a hard man, reaping where you have not sown, and gathering where you have not scattered seed. And I was afraid, and went and hid your talent in the ground. Look, there you have what is yours (vs. 24-25).
How often do those suffering from lack feel like he did? Instead of accepting responsibility for their own choices and actions, they often look for someone else to blame for their problems. In their minds, it isn't their fault that they're in those circumstance, but the fault of God, their boss, their spouse, the government, or the economy.
But the master in this parable isn't putting up with that kind of excuse making. No, instead, he holds the final servant squarely to blame for the consequences of his own actions, calling him a "wicked and lazy servant" (v. 26). In contrast with the other two servants, who were "good and faithful" (vs. 21, 23), this servant was clearly "unprofitable" (v. 30).
You might think there would be some pity on the part of the master toward his unproductive servant, but that's not the reaction we see. Not at all. He is ANGRY! In his mind, he has the right to expect a return on his investment, and the third servant grievously lets him down.
As Jesus concludes this parable, He says something powerful about the blessings we receive and our responsibility as believers: "To everyone who has, more will be given, and he will have abundance" (v. 29). In other words, abundance isn't about what we have, but what we do with what we have. If we want His blessings, then we have to be good stewards of our current resources … and diligently seek an increase!
Plant the Right Seeds!
God doesn't want us to be satisfied with staying stagnant in life. The "unprofitable servant" tried it that way, remember? And look where that got him.
Instead, God expects a return on His investment in our lives. And that only happens when we invest our resources into good ground where we will reap a harvest and increase our profits.
It's fine to be grateful for the resources God has already given us, but we must realize they're meant to be just a seed – able to grow and multiply when they're planted.
It's wonderful to maintain a contented attitude, for the Bible teaches us to "do all things without complaining and disputing" (Philippians 2:14). However, contentment must never be an excuse for laziness or a lack of vision for our lives.
Instead of being apathetic, passive, or unmotivated, we must "press toward the goal for the prize of the upward call of God in Christ Jesus" (Philippians 3:14). Otherwise, we'll have nothing to show the Master when He returns.
So if you are getting up every day satisfied with where you are, never trying to increase the talents He's given you, you are setting yourself up for failure. Try doing what God's Word instructs you to do: shake off your excuses, believe in His increase, and discover a new level of prosperity and blessings from God!
Your turnaround starts with a decision to believe God's promises instead of Satan's lies or your present circumstances. Be a good steward of what He's given you, and then begin to believe Him for more.
God's favor is on you … and He longs to bless you beyond all measure!
God bless you,

David Cerullo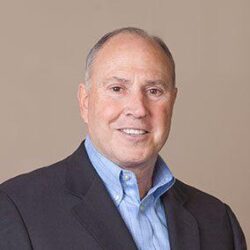 David Cerullo is the founder, chairman, and CEO of Inspiration Ministries, located in Indian Land, South Carolina ­– a ministry dedicated to impacting people for Christ worldwide through media. The son of international evangelist Morris Cerullo, David took a less traditional approach to ministry, graduating from Oral Roberts University with a degree in business administration and management. He has authored over 20 books, and operates a global media ministry that powerfully impacts the world for Christ. Learn more at inspiration.org
View Author Posts
Next Steps To Strengthen Your Walk
We are here for you. Simply click on the button below to reach us by form, email or phone. Together we will lift our hearts and voices with you in prayer.
I Need Prayer
Sow a seed of faith today! Your generous gift will help us impact others for Christ through our global salvation outreach and other faith based initiatives.
Give Online Today
Watch Christian content from your favorite pastors, christian movies, TV shows and more.
Watch Now