---
Kingdom of Heaven: A View from Above

By David Cerullo
•
May 20, 2022
•
7 Minutes
---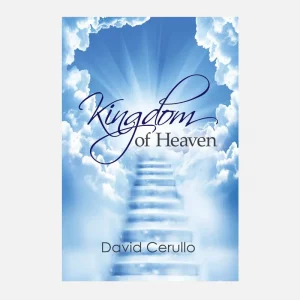 Excerpt taken from Chapter 2 "Heaven — A Real, Physical Place" in Kingdom of Heaven by David Ceruollo
I've heard well-meaning Christians comment, "Since God is a Spirit, couldn't Heaven just be a spiritual concept—not a tangible place?"
Before you get distracted and wander off in that direction, I want you to look at some significant clues in the Bible to answer such a viewpoint. We can begin with when God took Moses into Heaven and showed him the pattern and elements of the tabernacle.
According to Scripture, the Lord led Moses to the top of a mountain and showed him a blueprint to use in building the tabernacle. The question arises: What mountain did God take him to? It couldn't have been Mount Sinai, because there wasn't a tabernacle there for Moses to see!
It is my opinion that God transported Moses to the heavenly Mount Sinai and showed him the tabernacle in Heaven. Then the Lord told him:
Let them make Me a sanctuary, that I may dwell among them. According to all that I show you, that is, the pattern of the tabernacle and the pattern of all its furnishings, just so you shall make it (Exodus 25:8-9).
Before Moses returned to earth, I believe he saw and experienced a physical place with actual pieces of furniture that made up the tabernacle in Heaven. With his own eyes, Moses beheld the golden lampstand, the golden altar of incense, the golden table of showbread, and the Ark of the Covenant. Moses then set about building the earthly structure exactly as he had seen it.
Another way to answer the question of whether Heaven is a physical city is to look at God's testimony concerning Himself in creation. Paul describes this in Romans 1:19-20 when he explains why people have no excuse not to believe in a higher power:
What may be known of God is manifest in them, for God has shown it to them. For since the creation of the world His invisible attributes are clearly seen, being understood by the things that are made, even His eternal power and Godhead, so that they are without excuse.
You see, although the Almighty is invisible and lives in an invisible realm, He has revealed Himself and displayed His divine character and magnificence through His creation. We must not gloss over the importance of this fact. Thankfully, this sin-cursed, flawed, material world is not all there is! There is also a vast unseen kingdom. And even though we cannot see it, the Bible assures us it is there.
Scripture definitively tells us that Heaven is God's throne room (Isaiah 66:1, Acts 7:48-49, Matthew 5:34-35, Revelation 4:1-2). It is where Jesus ascended after He rose from the dead and appeared on earth to His disciples. The Son of God is in Heaven, where He now sits at the right hand of the Father on a literal throne (Mark 16:19).
One of the key foundations of our faith is the resurrection of the dead. When Jesus spoke of our coming resurrection, He wasn't referring to the raising of a "spirit being," but rather a new physical body. He told the disciples, "Assuredly I say to you, that in the regeneration, when the Son of Man sits on the throne of His glory, you who have followed Me will also sit on twelve thrones, judging the twelve tribes of Israel" (Matthew 19:28). These are real thrones and real bodies!
A Literal Residence
Jesus wasn't speaking metaphorically when He declared to His disciples:
In My Father's house are many mansions; if it were not so, I would have told you. I go to prepare a place for you. And if I go and prepare a place for you, I will come again and receive you to Myself; that where I am, there you may be also (John 14:2-3).
How comforting to claim this promise! The word "where" denotes a physical location. Our Lord was describing a dwelling place—a literal residence.
Yes, there will be mansions in Heaven, but I believe some will be more lavish than others.
The story is told of a millionaire who reached the Pearly Gates, waiting to be shown his heavenly home. He was escorted to a very nice piece of real estate, but it was rather modest compared to the other luxurious dwellings that surrounded it. Immediately, he started complaining, "How can it be that I, who have lived in a palace on earth, must now dwell eternally in a home that is not equal to my neighbors?"
The man's guide in Heaven quietly answered, "Well, we built your mansion here out of the materials you sent to us while you were on earth. It would have been on a larger scale if you had transferred some of your treasure earlier!"
While this may bring a smile, there is certainly an important underlying message: Our generosity and how we live our lives on earth will have an impact on our rewards in Heaven.
…
Order your copy of Kingdom of Heaven by David Cerullo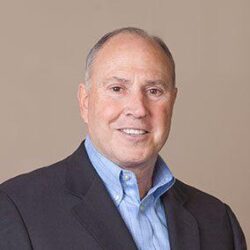 David Cerullo is the founder, chairman, and CEO of Inspiration Ministries, located in Indian Land, South Carolina ­– a ministry dedicated to impacting people for Christ worldwide through media. The son of international evangelist Morris Cerullo, David took a less traditional approach to ministry, graduating from Oral Roberts University with a degree in business administration and management. He has authored over 20 books, and operates a global media ministry that powerfully impacts the world for Christ. Learn more at inspiration.org
View Author Posts
Next Steps To Strengthen Your Walk
We are here for you. Simply click on the button below to reach us by form, email or phone. Together we will lift our hearts and voices with you in prayer.
I Need Prayer
Sow a seed of faith today! Your generous gift will help us impact others for Christ through our global salvation outreach and other faith based initiatives.
Give Online Today
Sign Up For Inspiration On Demand
Watch thousands of hours of Christian content from your favorite pastors, christian movies, TV shows and more.
Try 30 Days Free