---
Eight Steps to Strengthen Your Marriage

By Inspiration Ministries
•
March 4, 2022
•
6 Minutes
---
Like so many things in life, marriages go through peaks and valleys. Often, when a relationship is caught in a furrow, many people fall prey to believing it will never again rise to a higher point of happiness. But what you must remember is that since God was the creator of marriage, He is also the one who can restore and strengthen your marriage.
So what can you do to help strengthen your marriage? In addition to fulfilling God's Biblical mandate for your role as a loving partner, there are eight steps you can also take to build healing and restoration:
1.    Repent before the Lord.

Repent for the ways that you have violated your marriage vows or neglected to fulfill God's biblical design for your marriage. Keep in mind that repenting for a sin does not absolve the violator of how he/she has brought pain and suffering to the relationship. God will bring His healing as you humble yourself before Him and your spouse, and then faithfully obey what you hear the voice of His Holy Spirit calling you to do.

2.    Forgive your spouse.

Forgiveness in everything he or she has done to hurt or humiliate you. This can be an incredibly difficult thing to do, especially when the wounds are old and deep. But it is absolutely necessary to forgive and allow God to perform His inner work in your heart if there is to be His true healing and restoration in your marriage.

3.    Release your spouse from your expectations.

This may be the most difficult choice of all. It's human nature to expect to be loved and respected, but they cannot be demanded. Jesus was the one person who walked on earth who was most deserving of love and respect, but did He demand it? No. He humbled Himself. So we, too, are called to humble ourselves before God in all things. As you seek to fulfill your calling as a husband or wife, even in the most painful of situations, remember to release your spouse from all expectations of how he/she will treat you in the future.

4.    Seek counsel from Godly, wise people who will advise you from a Biblical perspective.

Make sure they are people you can trust to keep your confidence and who will always keep the best interest of your marriage in mind. Even as you seek human wisdom, know that God's Holy Spirit is the ultimate counselor and comforter. Ask Him to guide you in your decision-making; and always ask for the wisdom that He has promised to give to each of us.

5.    Spend time with the Lord every day.

Talk to Him, worship Him, read His word, and be silent before Him. Nothing will heal you or your marriage more than being in His presence. In His presence you will find help and healing, mercy and miracles — especially when you worship Him from your heart.

6.    Invest time in your spouse.

We live in a very busy world these days, with many demands on our time; but it's amazing the kind of communication that can take place over the kitchen sink while one of you washes the dishes and the other one dries!  You probably miss God after not spending time in His Word for a day, and the same holds true with your spouse! Spend time with them just as you spend time living in God's Word.

7.    Look for creative ways each day to show Jesus' love to your spouse.

When you're hurting because of a bad relationship, the last thing you may feel like doing is to do something kind for your spouse, especially if it's likely that it may go unnoticed or you may go un-thanked; but we don't do things to be recognized or thanked. Keep your thoughts and attitude focused on the Lord and you may not even notice your spouse's lack of response.

8.    Wait.

Wait patiently on the Lord for His deliverance; and focus on Steps 1-7.
You Can Do the Impossible!
Does your marriage need restoration? Do you and your spouse need a miracle in your relationship? Do you desire with all your heart to have a passionate, joyful, peace-filled relationship?
The good news is that it is possible because "with God all things are possible" (Mark 10:27), even the miraculous restoration of your marriage!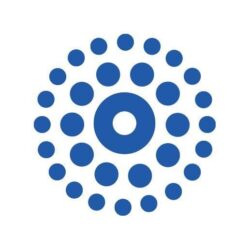 Our vision is to shine the light of the Gospel on every continent, in every major language group, through every form of technology.
View Author Posts
Next Steps To Strengthen Your Walk
We are here for you. Simply click on the button below to reach us by form, email or phone. Together we will lift our hearts and voices with you in prayer.
I Need Prayer
Sow a seed of faith today! Your generous gift will help us impact others for Christ through our global salvation outreach and other faith based initiatives.
Give Online Today
Sign Up For Inspiration On Demand
Watch thousands of hours of Christian content from your favorite pastors, christian movies, TV shows and more.
Try 30 Days Free