---
The Power of Perfect Love

By Alisha Illian
•
January 19, 2023
•
5 Minutes
---
When real life brings pain and hardships, real love is the answer!
I vividly remember the knock on my bedroom door. It was my dad. I was living at home during my first years of college when my eating disorder became evident to everyone in the family. Dad had come to talk because he had witnessed the battle I was fighting and suspected I was losing. He was right.
My dad has always been there for me. After a few platitudes, he told me he loved me, and it was time we conquered this eating problem. And then he said if I wasn't ready to tackle the problem, I would have to move out.
I was stunned. How could he do that? How could such an amazing, kind, and selfless father turn his child away? Wouldn't that be the very worst thing? Didn't he know I needed him more than ever? If I left, I would be fighting this battle away from the protection of his roof.
As we talked further, and I cried, I began to realize I hadn't taken any of the necessary steps to get on the path to freedom. And my dad knew it. He knew I needed to feel the full weight of my sickness, or I'd never really fight against it. He loved me enough to tell me the truth. In love.
This kind of love is rare. Most of the "love" you hear about in the media is a dangerous version that allows anyone to do whatever they want, regardless of the consequences. Our society often describes love as a giant group hug where all participants are free to do whatever feels right to them. But that isn't love at all.
Love is speaking truth to one another in gentleness. Love is facing the hard issues with a soft heart and open hands. Love is drawing lines in the sand, like Jesus did when He was brought the woman caught in adultery, and He offered forgiveness. He loved her enough to call her actions what they were: sin. Lines in the sand can be weighty.
According to I Corinthians 13, rare love is tender and gentle. It is patient and kind. It does not keep a record of wrongs. Rare love doesn't boast or insist on its own way. Rare love is not irritable or resentful. It bears and believes and hopes and endures all things.
When I was neck-deep in my addiction, I mistakenly thought my father's love should project only consolation and sympathy. The problem with this viewpoint is that it assumes only the soft attributes are needed to redeem and restore brokenness, which is not the case. Hard and truthful conversations married with support, wisdom, understanding, and encouragement are needed.
It would not be loving for a cardiologist to tell a patient that "everything is going to be just fine" when the person has a massive blockage in the crucial arteries that supply blood to the heart. He needs to relay what is best for the patient: complete truth, surrounded with encouragement, refinement, and realignment.
My father loved me enough to expose the truth about my addiction. The truth was hard to hear, but it shone a light on my sin and forced me to face it. And because I did, I eventually recovered. But had my dad just "loved" me the way the world teaches us to love – allowing us to do whatever we want – I might not be here today.
Adapted from Chasing Perfect, © 2020 by Alisha Illian. Published by Harvest House Publishers, Eugene, Oregon. www.harvesthourpublishers.com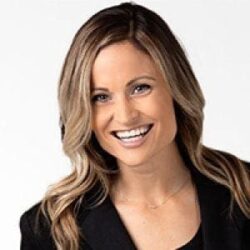 Alisha Illian is a wife and mother called to equip women with biblical truth and hope for their day-to-day struggles. Learn more at alishaillian.com
View Author Posts
Next Steps To Strengthen Your Walk
We are here for you. Simply click on the button below to reach us by form, email or phone. Together we will lift our hearts and voices with you in prayer.
I Need Prayer
Sow a seed of faith today! Your generous gift will help us impact others for Christ through our global salvation outreach and other faith based initiatives.
Give Online Today
Watch Christian content from your favorite pastors, christian movies, TV shows and more.
Watch Now