---

By Tim Timberlake
•
November 8, 2023
•
11 Minutes
---
Excerpt from The Power of 1440: Making the Most of Every Minute in a Day by Tim Timberlake
When I was twelve years old, my father and I went to a shopping center in the fashion district in Los Angeles and sat down for a quick lunch. Dad and I both loved hot dogs. I mean absolutely loved to the point of considering ourselves connoisseurs. So that's what we decided to eat. As we settled in for our first bites, an odd thing happened: my father couldn't open his mouth enough to eat. My first thought was lockjaw. Though we didn't think that was possible, we both became concerned, wondering what was going on. He asked me to massage his neck, and after I did, he was able to chew.
From that point on his problem grew worse. It was clear that something was affecting his throat. He finally made an appointment with his physician, who told him and my mom that their hectic traveling schedule was causing the problem. My parents, Mack and Brenda Timberlake, were both pastors who preached several times a week in various cities. They were renowned worldwide, preaching the gospel continually in person and on television. Even so my dad listened to the doctor and curtailed his traveling schedule, but the pain and throat issues did not improve. In fact, they grew worse.
My father, still without clear answers, went to an ear, nose, and throat specialist. The moment the doctor put a scope down his throat was a moment that would forever change our lives.
The ENT told my father he had a tumor in his throat the size of a chipmunk. He immediately needed to check himself into a hospital for surgery. After some testing, it was later determined to be terminal stage-four cancer. Some days went by before he underwent an eight-hour surgery, followed by countless rounds of chemo and radiation, all in an attempt to remove the large cancerous tumor. The process ravaged his body, leaving him clinging to life, with only a portion of his tongue.
This didn't make sense. I had never seen my dad do any wrong. He was the epitome of a Christlike man, preaching the Word of God far and wide. And most important, behind closed doors, around the people who mattered most to him, he lived out what he preached. So this sudden health crisis was confusing. How could God allow this?
I watched my father go from a strapping six foot four inches and 280 pounds to a straggly 170 pounds. And because part of his tongue was removed during the surgery, he couldn't eat or drink through his mouth. He was fed a liquid diet through a gastrostomy tube placed in his stomach. Despite his discomfort, and though it looked on the outside like his life was wasting away, he still steadfastly preached the Word of God. But as his health continued to worsen, he became so weak I eventually had to dress him. On Sundays, after I put his clothes on him, he would go to church and preach, always determined to help as many people as possible by teaching about God's grace and love.
Despite the example of my father's deep faith, my doubts about God grew. How could a loving heavenly Father allow my beloved earthly father to suffer so much? How could this warrior of the faith, a paragon of virtue and integrity, be abandoned in his hour of greatest need by the God he served?
I became distant from the God my father so adamantly talked about, a prodigal son of sorts, living for myself and running in the opposite direction of the foundational truths my parents had taught me. I couldn't help but wonder if my godly father could be hit with such a terrible disease, then what did God have in store for me, with all my many flaws?
Fast-forward five years. My father had been in and out of the hospital, enduring surgeries, chemotherapy, and radiation. I was seventeen and visiting West Palm Beach, Florida, doing a number of things I probably had no business doing. While there, I received an urgent call from my mother that my father had been hospitalized and had passed away. I frantically rushed home to figure out what had happened and to be with my mother.
To my utter shock, I came back to find my dad was still alive. He'd had a near-death event and flatlined, but he had been resuscitated. Later, he told my mom that he could not go home to heaven until he had a chance to talk with me about what it means to be a man, especially a man of God.
A few days later my father sat me down for that talk. He told me what it takes to be a real man. He talked to me about his faith in God and what it means to follow Jesus. He shared with me his thoughts about marriage, family, parenting, ministry, and friendship. Thinking back to it now, it reminds me of the sacred Old Testament practice of a father sitting down with his son (in the story it was his firstborn son), offering his blessing, and passing down the birthright.
We talked for five hours. In those sacred moments, Dad poured out his heart and told me everything I needed to know about life, love, faith, and calling. He talked openly about his dreams, disappointments, successes, and setbacks. As rich as that time together was, to be honest, I wasn't paying very close attention to everything he said. Since he had miraculously recovered and was speaking to me as lucidly as ever, I thought we'd have many more conversations together. I thought I had more time with him. I was wrong.
When our discussion ended, my father went to bed. That same night my mother woke me at 2:00 a.m. to tell me my father was incoherent and unresponsive. We called the EMTs, but before they arrived, my father passed from this world to heaven.
I knew then I had to step up and be the man I was raised to be. I may have had my doubts, but my father never did. And through his faith, my faith grew. The faith of my father laid the groundwork for my faith.
I'll be real and genuine with you about that final conversation with my father. I feel deep regret because of that missed opportunity. If I could relive those five final hours with my dad, I would be 100 percent fully focused, like a student listening to a beloved master teacher. I would have a notebook in my lap, writing down every pearl of wisdom and every morsel of sage advice. I would be a sponge, soaking in every word, lesson, and encouragement. But I didn't. And now I realize those hours — those three hundred minutes — were a turning point in my life that I largely let pass by. That day was also my eighteenth birthday, a day that will forever be burned into my memory and a day I'll always wish I could get back.
The good news is that experience taught me an essential principle of life and faith: I will try, to the best of my ability, to never again let an opportunity slip by unnoticed and unheeded. I certainly have moments, like everyone, when I am distracted and preoccupied, but I make every effort to seize each minute and heed the guidance of Scripture:
"Be very careful, then, how you live — not as unwise but as wise, making the most of every opportunity." (Eph. 5:15–16 NIV)
"Make the most of every opportunity." (Col. 4:5 NIV)
"Teach us to number our days, that we may gain a heart of wisdom." (Ps. 90:12 NIV)
"But make sure that you don't get so absorbed and exhausted in taking care of all your day-by-day obligations that you lose track of the time and doze off, oblivious to God… We can't afford to waste a minute." (Rom. 13:11, 13 MSG)
…
Taken from The Power of 1440 by Tim Timberlake. Copyright 2021 by Tim Timberlake. Used with permission from Thomas Nelson.
Order your copy of The Power of 1440: Making the Most of Every Minute in a Day by Tim Timberlake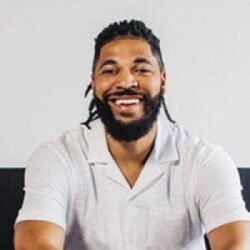 Tim Timberlake is the lead pastor of Celebration Church in Jacksonville, Florida, and Creedmoor, North Caroline. He is a gifted communicator and teacher who has the ability to communicate to people from all walks of life. His sense of humor, combined with his in-depth Bible teaching, gives the listener and reader the tools to transform their lives from the inside out. Tim is a graduate of the Pistis School of Ministry in Detroit, Michigan. He is an avid sports fan and a cultural thought leader. Learn more at christianfaithcenternc.com
View Author Posts
Next Steps To Strengthen Your Walk
We are here for you. Simply click on the button below to reach us by form, email or phone. Together we will lift our hearts and voices with you in prayer.
I Need Prayer
Sow a seed of faith today! Your generous gift will help us impact others for Christ through our global salvation outreach and other faith based initiatives.
Give Online Today
Watch Christian content from your favorite pastors, christian movies, TV shows and more.
Watch Now