---
Albert Schweitzer 'Reverence for Life' – Medical Missionary to Africa (Part 2)

By William Federer
•
November 7, 2022
•
7 Minutes
---
Schweitzer's attitude was in agreement with the Hippocratic Oath, which, up until recent times, was taken by all medical practitioners:
"I swear … I will use those dietary regimens which will benefit my patients according to my greatest ability and judgement, and I will do no harm or injustice to them. I will not give a lethal drug to anyone if I am asked, nor will I advise such a plan; and similarly I will not give a woman a pessary to cause an abortion. In purity and according to divine law will I carry out my life and my art."
Dr. Albert Schweitzer wrote in Indian Thought and Its Development (1935): "The laying down of the commandment to not kill and to not damage is one of the greatest events in the spiritual history of mankind."
Dr. Albert Schweitzer wrote in his autobiography Out of My Life and Thought: An Autobiography (1931):
"The world-view based on reverence for life is, through the religious character of its ethic of active love and through its fervor, essentially akin to that of Christianity … What Christianity needs is to be filled with the spirit of Jesus Christ, to become living, intense, a religion of love which it was meant to be. Since I myself am deeply devoted to Christianity, I seek to serve it with fidelity and truth. I hope that the thought which has resulted in this simple, ethical-religious idea – reverence for life – may help to bring Christianity and thought closer to each other."
Schweitzer's life has been portrayed in numerous documentaries and films, including the 2009 movie Albert Schweitzer-A Life for Africa, starring Jeroen Krabbé.
Many groups work to raise awareness of crimes against life, and endeavor to protect it. Voice of the Martyrs documents crimes committed against Christian minorities in Egypt, Iraq, Iran, Syria, Pakistan, Turkey, Palestine, Uzbekistan, South Sudan, Ivory Coast, Tanzania, Indonesia, and Nigeria. International Society for Human Rights reported that 80 percent of all acts of religious discrimination in the world today are directed at Christians. Centre for the Study of Global Christianity estimated that every year 100,000 Christians, 11 every hour, die because of their faith. Pew Research Center reported in 2012 that Christians faced discrimination in 139 countries, nearly 3/4s of the nations in the world.
The Global War on Christians (Random House) author John Allen stated that followers of Jesus are "indisputably … the most persecuted religious body on the planet."
Christianophobia: A Faith Under Attack (Eerdmans) author Rupert Shortt reported from Nigeria to the Far East, Christians are targets of violent human rights abuses and intimidation: "in a vast belt of land from Morocco to Pakistan there is scarcely a single country in which Christians can worship entirely without harassment."
Open Doors USA estimated 100 million Christians are persecuted globally each year, mostly from Islamic extremism. Open Doors president David Curry "Tactics used by the Islamic State are being adopted and used in Africa."
World Magazine reported: "Of the 50 countries most hostile to Christians, Kenya rose on the list more than any other country, jumping to No. 19 … Sudan (No. 6) and Eritrea (No. 9) … Nigeria moved into the top 10 for the first time ever … where more than 2,400 people died for their faith in specific, targeted attacks … The Wall Street Journal reported Boko Haram now controls a swath of land the size of Belgium."
After reading these tragic reports, one is challenged by a sermon of Dr. Albert Schweitzer, January 6, 1905: "Our Christianity – yours and mine – has become a falsehood and a disgrace, if the crimes are not atoned for in the very place where they were instigated … For every person who committed an atrocity … someone must step in to help in Jesus' name; for every person who robbed, someone must bring a replacement; for everyone who cursed, someone must bless …"
He continued: "When you speak about missions, let this be your message: We must make atonement for all the terrible crimes we read of in the newspapers. We must make atonement for the still worse ones, which we do not read about in the papers, crimes that are shrouded in the silence of the jungle night."
After his wife died, Dr. Albert Schweitzer continued to work in Africa till he died at the age of 90. Overcoming innumerable difficulties, he once wrote: "One day, in my despair, I threw myself into a chair in the consulting room and groaned out: 'What a blockhead I was to come out here to doctor savages like these!' … Whereupon his native assistant quietly remarked: 'Yes, Doctor, here on earth you are a great blockhead, but not in heaven.'"
Dr. Albert Schweitzer wrote: "I don't know what your destiny will be, but one thing I do know: the only ones among you who will be really happy are those who have sought and found how to serve."
…
Featured photo credit: FaceMePLS / 'Eerbied voor het leven' / CC BY 2.0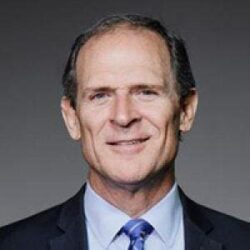 William Federer is a nationally known speaker, best-selling author, and president of Amerisearch, Inc., a publishing company dedicated to researching America's noble heritage. Bill's American Minute radio feature and his Faith in History television broadcast can be viewed daily across America and on the Internet. Learn more at amerisearch.net
View Author Posts
Next Steps To Strengthen Your Walk
We are here for you. Simply click on the button below to reach us by form, email or phone. Together we will lift our hearts and voices with you in prayer.
I Need Prayer
Sow a seed of faith today! Your generous gift will help us impact others for Christ through our global salvation outreach and other faith based initiatives.
Give Online Today
Watch Christian content from your favorite pastors, christian movies, TV shows and more.
Watch Now