New Creation Church TV with Joseph Prince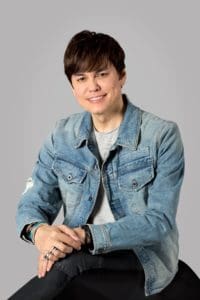 Bio: Highly regarded for his humorous, bold and inspiring sermons, New Creation Church's Senior Pastor, Joseph Prince, is a leading voice in proclaiming the Gospel of grace. He is a dynamic speaker that not only leads one of Asia's largest churches, but also impacts people around the world through his books, teaching resources and television ministry. Joseph is committed to helping people discover how they can reign in life through the gift of righteousness. His desire is to help this generation of believers realise how blessed, highly favoured and deeply loved they are by their heavenly Father.
God spoke to Pastor Prince in 1997 saying, "If you don't preach pure, unadulterated grace, people's lives will never be gloriously blessed and gloriously transformed." God's directive to him was to teach the free and unmerited favour without attempting to balance or mix it with the law. This resounding message completely changed the way he ministered to the needs of his congregation, inspiring the Grace Revolution.
New Creation Church TV allows Joseph to touch millions of people across North America, South America, Europe, Africa and Asia. A few books that he has authored include: "The Power of Right Believing," "Destined to Reign: The Secret to Effortless Success," "Wholeness and Victorious Living" and "Unmerited Favor." His strides as a pastor, teacher, conference speaker and author continue to transform lives and heal a hurting world with the loveliness of Jesus Christ.
"My ministry is all about exalting the person of Jesus and giving Him the central place in the Church by focusing people on His finished work at Calvary." – Joseph Prince
---
Watch on Inspiration TV:
Weekdays at 10:30 a.m. ET | 10:30 UK