Finding Freedom with Pastor Travis Rutland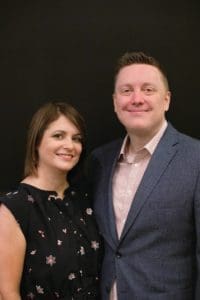 Bio: Pastor Travis Rutland serves as the Lead Pastor at Restoration Church, a nondenominational, Spirit-filled church in Bethlehem, Georgia. Travis has pastored Restoration Church since 2014.
Travis also serves as the President of Global Servants. Global Servants is an international non-profit missions and ministry organization at work in six countries on two continents. Finding Freedom is a media outreach of Global Servants.
A native of Georgia, Travis holds a bachelor's and master's degree from Southeastern University. Travis has been married to his wife, Courtney, since 1997. They have three sons, Mark, Owen, and Liam.
---
Watch on Inspiration TV:
Fridays at 9:30 a.m. ET | 09:30 UK
Sundays at 12 a.m. ET | 00:00 UK
(Subject to Change without Notice)