Faith Life Church with Keith Moore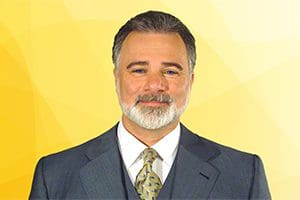 Faith Life Church with Keith Moore emphasizes the importance of God's written word and being led by the Holy Spirit.
Keith Moore and his wife, Phyllis, have travelled extensively across the US and abroad for over 30 years. They minister on the areas of love, faith, healing, prosperity, and honor. Their desire is to see the lost saved, sick healed, distressed relieved, broken restored, and the discouraged empowered to victory.
Pastor Keith is also the founder and president of Moore Life Ministries and Faith Life Church in Branson, Missouri, and Sarasota, Florida. The Lord led the Moores to move to Branson from Oklahoma to start Faith Life Church. Accordingly, they purchased and renovated the Yellow Ribbon Theater. Although they had no congregation, Faith Life Church opened its doors for an evening service on Friday, March 29, 2002.
The following Sunday was resurrection Sunday, and the Lord drew hundreds to hear Pastor Keith speak His Word. In the following years, his church flourished, both locally and internationally. In October 2004, his live broadcasts began streaming on the Internet. Media expansion continued. On July 31, 2005, the first FLC-TV broadcast aired locally in the US. In the years that followed, Faith Life Church with Keith Moore began airing on several additional TV stations and networks across the country and worldwide.
Pastor Keith believes that true Christianity is not the formal, powerless thing that so many have come to know. Rather, it's a real fellowship with the living Christ. This fellowship destroys every bondage, removes every burden, and fulfills every good desire. Keith Moore's teachings are rich with revelation, yet easy to understand and put into practice. Many have testified to healing, deliverance, and life-changing experiences through his anointed ministry. People share testimonies at every service. Meanwhile, adults in the worship service and children in their classes learn the same truths. Faith Life Church's vision is for the body to learn to be led by the Spirit and grow in exceeding faith and abounding love.
---
Watch on Inspiration TV:
Sundays at 4 pm ET | 16:00 UK