---

By David Cerullo
•
March 28, 2021
•
9 Minutes
---
In need of a fruitful season in your life? Take a step of faith and trust that your amazing season of miracles and blessings is at hand!
As the season of Passover approaches, I've never been more convinced that God's heart is to give His people breakthroughs of supernatural blessings and abundance. When the apostles preached at Lystra, they spoke a powerful truth, saying, "He did good and gave you rains from heaven and fruitful seasons, satisfying your hearts with food and gladness" (Acts 14:17 NASB).
Take a moment to let that phrase sink in, my friend: "fruitful seasons." Does that sound like something you could use today? Something your weary heart longs for? Even now, you may be experiencing difficult times in your life that are making you feel discouraged and hopeless. But it's time to shake off the enemy's attacks and prepare your heart for a fresh start in Him. When you celebrate the feast of Passover this month and engage in His law of sowing and reaping, you can be sure of this:
God can bless you despite your overwhelming circumstances!
The Bible gives this amazing promise to those who obey Him:
The Lord will open to you His good treasure, the heavens, to give the rain to your land in its season, and to bless all the work of your hand (Deuteronomy 28:12).
An Everlasting Ordinance
Perhaps you're saying, "But David, you don't realize how difficult my circumstances are or how long I've been waiting for my breakthrough."
Yet consider this, my friend: For 430 years, the Israelites were held as slaves in Egypt. That's a long, long time to wait to be set free! Before they could possess their Promised Land, they had to break free from the enemy who was holding them captive.
Their breakthrough came on a night called Passover … and it changed their lives forever.
On that fateful night, the death angel visited Egypt, killing the firstborn of all those who weren't protected by the blood of a spotless lamb sprinkled on their doorposts as God had commanded. Only the Israelites, God's chosen people, were spared. They were "passed over" by the angel of death.
Passover is the oldest continuously observed feast in existence today, celebrated for over 3,500 years. That shouldn't be a surprise, for God made it clear that this "appointed time" was to be celebrated forever: "throughout your generations" as "an everlasting ordinance" (Exodus 12:14).
Now, why do you suppose Passover is so special to God that He wants us to celebrate it forever? The answer is amazingly simple: Passover is a prophetic picture of God's only Son, Jesus Christ, who would one day come into the world to give His life on a cross to forgive your sins and mine. Remember the words of John the Baptist when he saw Jesus? "Behold! The Lamb of God who takes away the sins of the world!" (John 1:29).
Jesus, the unblemished Lamb of God, was slain the day after the Last Supper, sometime around the middle of the day. His blood brought forgiveness and redemption, covering the heart (home) of every believer – not only protecting us from death but also giving us eternal life.
There are many symbolic things found in the Passover celebration or Seder service. One is the afikomen – a piece of broken bread that has been scored and pierced. It is wrapped in a napkin and hidden away (as was the body of Jesus) to be found (by children) and brought back to the table.
This was and is much more than just a metaphor. God was foreshadowing the future to us. Jesus, God's Son, would be broken for us, pierced, crucified, buried, and resurrected. God was showing His people in advance what would happen. Passover was a holy convocation … a rehearsal of what was to come.
Although they didn't realize it at the time, they were rehearsing the death and resurrection of the Messiah. God wanted them to practice it … rehearse it … and tell it to their children throughout the generations so that when it came to pass they would recognize what they were rehearsing and recognize Jesus as the Messiah.
They were to kill the lamb, roast it, eat it, and do so with their sandals on their feet, their staffs in their hands, and their clothes girded around them – ready to leave Egypt!
The lamb was to be their deliverance out of Egypt and the source of their strength as they left Egypt. The Bible says they left in haste. They didn't have time to prepare food. The lamb would be their nourishment.
My friend, it's the blood of Jesus that covers our sins. It's the body of Jesus that gives us strength and nourishment to leave Egypt (bondage to the world). Have you applied His blood to the doorposts of your heart today?
Specific Passover Blessings
In Exodus 23, God promises specific Passover blessings to you if you will obey Him, celebrate Passover, and come before Him with a special Passover offering. He will send an angel before you to guard you … be an enemy to your enemies … bless you with provision … remove sickness from you … prevent barrenness and miscarriages … give you a long life … and make you fruitful. And this is just the beginning.
Would you like to claim these amazing promises over you and your family? Do you need a season of fruitfulness and favor? As you come before the Lord with your Passover offering, exercise your faith to believe God to release His Passover blessings in your life!
Referring to the covenant blessings offered during the Feasts of Passover, Pentecost, and Tabernacles, Deuteronomy 16:16 says, "None shall appear before the Lord empty-handed." Yes, God put conditions on His promises.
The celebration of these three feasts represents a cycle of giving and receiving between God and His people … a cycle of seedtime and harvest. From Passover to Pentecost … from Pentecost to Tabernacles … from Tabernacles back to Passover … the Israelites obeyed the Lord and experienced a wonderful rhythm of His supernatural blessings.
Receive Your Breakthrough
Whether you need a breakthrough in your health, finances, emotions, or relationships, now is God's appointed time to come to your aid – if you obey Him. Yes, God still promises that if we obey Him, He will protect us, guide us, provide for us, heal us, and keep us safe!
So take a step of faith and obedience … come before God to honor Him with your worship … prepare for Him a special offering … then trust that your amazing season of miracles and blessings is at hand!
God has made an appointment to meet with you … to speak to you … and to bless you with amazing turnarounds! Don't miss this opportunity to obey God's Word and surrender your heart, so you can experience a new level of victorious, overflowing abundance today.
Your Friend and Partner,

David Cerullo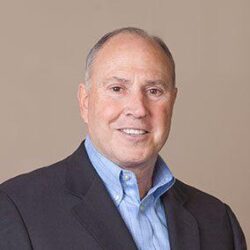 David Cerullo is the founder, chairman, and CEO of Inspiration Ministries, located in Indian Land, South Carolina ­– a ministry dedicated to impacting people for Christ worldwide through media. The son of international evangelist Morris Cerullo, David took a less traditional approach to ministry, graduating from Oral Roberts University with a degree in business administration and management. He has authored over 20 books, and operates a global media ministry that powerfully impacts the world for Christ. Learn more at inspiration.org
View Author Posts
Next Steps To Strengthen Your Walk
We are here for you. Simply click on the button below to reach us by form, email or phone. Together we will lift our hearts and voices with you in prayer.
I Need Prayer
Sow a seed of faith today! Your generous gift will help us impact others for Christ through our global salvation outreach and other faith based initiatives.
Give Online Today
Watch Christian content from your favorite pastors, christian movies, TV shows and more.
Watch Now