---
The National Day of Prayer: Religious Freedom in Action

By Dr. Craig von Buseck
•
May 5, 2022
•
8 Minutes
---
America has gone through times of crisis throughout our history – from the Revolution to the Civil War, from World War I and the Great Depression, to the Second Word War, the Cold War, and the attacks of September 11, the people of this great nation have endured seasons of hardship and pain. Now as we endure uncertainties of the COVID-19 pandemic, we must humble ourselves before God in this season and seek His aid, wisdom, and mercy, just as our forefathers and mothers did.
The theme for this year is "Lord, pour out your love, life, and liberty."
As we observe the annual National Day of Prayer, it is well that we remind ourselves of this Biblical admonition:
If my people who are called by my name humble themselves, and pray and seek my face and turn from their wicked ways, then I will hear from heaven and will forgive their sin and heal their land (2 Chronicles 7:14 ESV).
This year marks 70 years since Reverend Billy Graham stood on the capitol steps in February 1952 and called for congress and the president to establish a day of prayer. By April of that year, President Truman signed the legislation into public law.
Through the decades, the efforts of the National Day of Prayer Task Force have mobilized Americans to observe the National Day of Prayer in all 50 states and in U.S. territories to praise God and intercede for our nation. In the evening we "gather" as a nation around our televisions, radios, phones and computers to pray for our nation from all across the nation. Through the generosity of our host and sponsors, The Museum of the Bible and OneCry.com, we invite you to join us at 8PM ET to unite in a significant evening of prayer.
"It is our prayer today and throughout 2021 that the Spirit of the Lord would pour out and pour through us across America," said Kathy Branzell. "We pray to see the Lord fill our lives, families, churches, workplace, education, military, government, arts, entertainment and media, with Biblical, not cultural, not worldly, but Spirit-empowered, Spirit-filled LOVE, LIFE and LIBERTY as designed and defined by our Creator and Savior."
History of Corporate Prayer in America
The National Day of Prayer is a vital part of our heritage. Since the first call to prayer in 1775, when the Continental Congress asked the colonies to pray for wisdom in forming a nation, the call to prayer has continued through our history, including President Lincoln's proclamation of a day of "humiliation, fasting, and prayer" in 1863.
In 1952, a joint resolution by Congress, signed by President Truman, declared an annual national day of prayer. In 1988, the law was amended and signed by President Reagan, permanently setting the day as the first Thursday of every May. The unanimous passage of the bill establishing the National Day of Prayer as an annual event, signifies that prayer is as important to our nation today as it was in the beginning.
Significance of the National Day of Prayer
The National Day of Prayer has great significance for us as a nation as it enables us to recall and to teach the way in which our founding fathers sought the wisdom of God when faced with critical decisions. It stands as a call for us to humbly come before God, seeking His guidance for our leaders and His grace upon us as a people.
Like Thanksgiving or Christmas, this day has become a national observance placed on all Hallmark calendars and observed annually across the nation and in Washington, D.C. Every year, local, state, and federal observances were held from sunrise in Maine to sunset in Hawaii, uniting Americans from all socio-economic, political and ethnic backgrounds in prayer for our nation.
It is estimated that on average more than two million people attend more than 30,000 annual National Day of Prayer observances – organized by approximately 40,000 volunteers. At state capitols, county court houses, on the steps of city halls, and in schools, businesses, churches and homes, people pause their daily activities and gather for prayer on this important day.
Religious Freedom in Action
The National Day of Prayer belongs to all Americans. It is a day that transcends differences, bringing together citizens from all backgrounds. Mrs. Shirley Dobson, NDP chairman emeritus, reminds us: "We have lost many of our freedoms in America because we have been asleep. I feel if we do not become involved and support the annual National Day of Prayer, we could end up forfeiting this freedom, too."
Historical Landmarks in Prayer
1775 – The first Continental Congress called for a National Day of Prayer.
1863 – Abraham Lincoln called for such a day.
1952 – Congress established NDP as an annual event by a joint resolution, signed into law by President Truman.
1988 – The law was amended and signed by President Reagan, designating the NDP as the first Thursday in May.
Fun National Day of Prayer Facts
There have been 146 national calls to prayer, humiliation, fasting and thanksgiving by the President of the United States (1789 – 2017).
There have been 69 Presidential Proclamations for a National Day of Prayer (1952 – 2017). Gerald R. Ford (1976), George H. Bush (1989 – 91), Barack H. Obama (2012), and Donald J. Trump (2017) are the only U.S. Presidents to sign multiple National Day of Prayer Proclamations in the same year.
Every President since 1952 has signed a National Day of Prayer proclamation.
35 of the 45 U.S. Presidents have signed proclamations for National Prayer. Two Presidents, not included in the count—William Howard Taft and Warren Gamaliel Harding, signed proclamations for Thanksgiving and Prayer.
Records indicate there have been 1,526 state and federal calls for national prayer since 1775 and counting.
Learn more at NationalDayofPrayer.org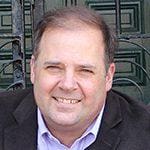 Next Steps To Strengthen Your Walk
We are here for you. Simply click on the button below to reach us by form, email or phone. Together we will lift our hearts and voices with you in prayer.
I Need Prayer
Sow a seed of faith today! Your generous gift will help us impact others for Christ through our global salvation outreach and other faith based initiatives.
Give Online Today
Sign Up For Inspiration On Demand
Watch thousands of hours of Christian content from your favorite pastors, christian movies, TV shows and more.
Try 30 Days Free