---
Pentecost 2022: Your Season of Blessings!

By David Cerullo
•
June 1, 2022
•
8 Minutes
---
How do you feel when you think of the future? Concerned? Fearful? Anxious? Or filled with excitement and hope?
It concerns me to see so many Christians worrying in fear over the economy … or wars … or pandemics. As we head into this season of Pentecost, I want you to realize … God has already given you the victory!
Instead of hanging your head in despair or waiting for help from the government, you can model the amazing testimony of the faith-filled woman described in Proverbs 31:10-31:
Strength and dignity are her clothing, And she smiles at the future (v. 25 NASB).
Just as God did for this virtuous woman …
God wants to strengthen YOU, so you can SMILE at your future!
When you make the Lord your dwelling place amid life's storms and shakings, you can rest confidently in His provision, smiling instead of fretting! The Scriptures promise: "A thousand may fall at your side, and ten thousand at your right hand; but it shall not come near you" (Psalm 91:7).
This means looking to God as your hope and source – not to the resources or news headlines of the world.
Why Did She Smile?
This woman was confident in God's provision for her future, but that didn't mean she sat idly by, waiting for a supernatural harvest when she hadn't planted anything! We're told she buys a field and "plants a vineyard" (v. 16). And as the Lord blesses her, she determines to be a blessing to others: "She extends her hand to the poor, and she stretches out her hands to the needy" (v. 20 NASB).
Friend, when I look at these verses, I can't help but think of YOU! You have invested in the Good Ground of Inspiration Ministries, planting a "vineyard" with your financial seeds. You've extended your hand of blessing to lost and needy people around the world! As God has blessed you, you have been a blessing to others (Genesis 12:2).
In the same way, God blessed this woman in Proverbs 31, He promises to bless you abundantly because of your outreach to the least and the lost: "He who has pity on the poor lends to the Lord, and He will pay back what he has given" (Proverbs 19:17).
God will pay you back for every seed you've sown – abundantly and overflowing (Luke 6:38)!
Prosperity in Troubled Times
"But David," you say, "Don't you understand how bad things look in the economy?"
Sure, I read the headlines and watch the newscasts too … but I also read GOD'S WORD! Look at what the Lord says about times like these:
In the days of famine they have abundance (Psalm 37:19 ESV).
What a great promise! Even if we're living in "days of famine," God says He will give us His abundance!
This is exactly what happened to Isaac when he encountered "a famine in the land" (Genesis 26:1). Instead of becoming fearful and miserly, he determined to sow more seeds!
Now Isaac sowed in that land and reaped in the same year a hundred times as much. And the Lord blessed him, and the man became rich, and continued to grow richer until he became very wealthy; for he had possessions of flocks and herds and a great household, so that the Philistines envied him (vs. 12-14).
Friend, God has seen the financial seeds you have faithfully sown into the Good Ground of this ministry. And as He did for Isaac, He wants to bless you with a miraculous harvest to be the envy of those around you!
Special Seasons to Sow
You and I have a choice to make. We can choose to live in fear of recession under the world's economic system, or we can choose to live in faith … in a covenant relationship with God and under His supernatural umbrella of provision.
Although God is always blessed when we act in faith to sow financial seeds into His Kingdom, the Bible says there also are appointed times when He wants us to bring Him special offerings, so He can bless us with extraordinary miracles.
Along with the Feasts of Passover and Tabernacles, Exodus 23 designates the Feast of Pentecost as one of three holy convocations that are special to God.
Referring to the three special feasts – Passover, Pentecost, and Tabernacles – Deuteronomy 16:16 says, "None shall appear before the Lord empty-handed." At these special times each year, the Israelites were to present their sacrifices and offerings to the Lord from the seeds they had sown and the harvest He had given them.
These special offerings were in addition to their regular tithes and offerings. God PROMISED that if His people obeyed what He told them to do, His awesome covenant promises would be poured out on their lives!
Friend, this can be YOUR season of breakthroughs, too, just like it was for Isaac!
A New Pentecost
It's fitting that Pentecost was described as the "Feast of the Harvest" in Exodus 23:16 because it led to a great harvest of souls in the nations of the earth. In Acts 2, the power of the Holy Spirit energized the Great Commission, and 3,000 people were saved on the first Pentecost when the Holy Spirit filled those present!
We need a new Pentecost – a fresh outpouring of God's Spirit today. We still are called to lift the name of Jesus and turn the world upside down for Him. God wants to use us to fill the whole earth with the knowledge of His glory (Habakkuk 2:14), reaping an end-time harvest from "every tribe, language, people, and nation" (Revelation 5:9 NASB)!
This is what Inspiration Ministries is all about – winning SOULS in the farthest corners of the world. Together, step-by-step we are working to proclaim the name and fame of Jesus Christ …
… on every continent
… in every major language
… through every form of technology
Thank you, Inspiration Partners. Together, I believe we will see the Great Commission fulfilled in our lifetime!
Wonderful things are ahead for you and for this ministry we share together. Since God is faithful, we can SMILE at the future – echoing the joyous celebration in Heaven because we're bringing lost people to Jesus (Luke 15:7)!
God Bless You!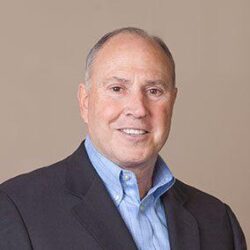 David Cerullo is the founder, chairman, and CEO of Inspiration Ministries, located in Indian Land, South Carolina ­– a ministry dedicated to impacting people for Christ worldwide through media. The son of international evangelist Morris Cerullo, David took a less traditional approach to ministry, graduating from Oral Roberts University with a degree in business administration and management. He has authored over 20 books, and operates a global media ministry that powerfully impacts the world for Christ. Learn more at inspiration.org
View Author Posts
Next Steps To Strengthen Your Walk
We are here for you. Simply click on the button below to reach us by form, email or phone. Together we will lift our hearts and voices with you in prayer.
I Need Prayer
Sow a seed of faith today! Your generous gift will help us impact others for Christ through our global salvation outreach and other faith based initiatives.
Give Online Today
Watch Christian content from your favorite pastors, christian movies, TV shows and more.
Watch Now