---

By Ben Cerullo
•
May 16, 2022
•
7 Minutes
---
We've all met people who love to live in the past. Day after day, they nurse old wounds and relive past tragedies. They recall in great detail every time they were maligned and mistreated.
Often these people struggle to find intimacy, for they're haunted by memories of trusted people who abused them. It's hard for them to trust God, because they recall a prayer He didn't seem to answer 20 years ago. And often they find it hard to participate in a church, because they can't get over the hypocrisies of other Christians.
What do you say to people who are so bound by the heartaches of their yesterdays that they miss God's great plans for their life today? How can they shake off the shackles of the past? What can they do to experience a turnaround in their relationship with the Lord, so they can recover their joy and fulfill the divine purpose for their lives?
Paul provides an important key in 2 Corinthians 3:16: "When one turns to the Lord, the veil is taken away."
You see, whenever you turn toward the sunlight, your shadow is behind you. In the same way, when you turn wholeheartedly toward the Lord, the sins and shortcomings of your former life are behind you and out of sight. Isn't that good news?
New Beginnings
The life of the Prodigal Son reached a turning point when he "came to himself" while feeding pigs (Luke 15:17). It took a while, but he finally realized he was reaping the bitter fruit of his poor choices. He knew if he stayed on his current path, his life would surely continue its downhill slide.
Until people come to this moment of realization, they will continue to wallow in the pigpen of yesterday's faults, failures, and hurts. The turning point can't come until they're truly desperate enough to TURN and go in a new direction.
Perhaps you're thinking at this point, "Ben, I really want a new beginning, but I'm still troubled with past sins and failures, and with all the hurts and heartaches I've suffered." If the devil is taunting you with such things, I have great news for you: God can get you out of the enemy's pigpen of failure and despair!
Singing a New Song
I love these great promises the Lord gives us in the book of Isaiah:
Behold, the former things have come to pass, now I declare new things; Before they spring forth I proclaim them to you. Sing to the LORD a new song, sing His praise from the end of the earth! (Isaiah 42:9-10).
Do not call to mind the former things, or ponder things of the past. Behold, I will do something new, now it will spring forth; Will you not be aware of it? I will even make a roadway in the wilderness, rivers in the desert (Isaiah 43:18-19).
Some powerful principles are contained in these brief passages of Scripture:
God declares His desire to give us a fresh start when we need a breakthrough.
He desires to give us a "new song," so we can "sing His praises from the end of the earth."
He wants to stir our hearts to be "aware" of the new things He's doing in our lives.
We are told not to "call to mind" or "ponder things of the past."
No matter what kinds of difficult seasons we've been facing, God wants to "make a roadway in the wilderness, rivers in the desert."
I encourage you to spend some time meditating on these wonderful promises from God. Instead of the devil's pigpen, He wants to show you His purpose and provision. No matter the mistakes of your past, you can sing a "new song" today! And no matter how many obstacles seem to be blocking you from your destiny, God promises to give you a new "roadway" to travel on.
All Things New
The apostle Paul challenges us to turn our back on the past and then press onward toward our high calling in Christ:
One thing I do: Forgetting what is behind and straining toward what is ahead (Philippians 3:13).
There are several important reasons why you need to forget the past:
God has told you to leave it behind.
You cannot change any part of it.
If you've asked God to forgive you and give you a new beginning, your past sins are forgotten.
God tells you to forgive anyone who has sinned against you, because you can't be fully released from your past until you release others.
Why worry or fret over something you cannot possibly control? Your past is finished, and there's nothing you can do to resurrect it. So bury it and let it stay dead!
When you repent of your sins, forgive others, and ask God for a breakthrough or new beginning, He forgives and forgets your past misdeeds. You become a "new creation" in Christ (2 Corinthians 5:17).
Your past sins—ALL of them—have been covered by the blood of Jesus. Now it's time for YOU to forget them and leave them in the past, so your turnaround can begin. No matter what has happened in your past, you're now serving the One who makes ALL things new (Revelation 21:5).
Take courage, my friend. Today can be the day your turnaround begins!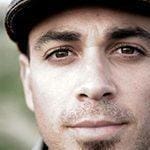 Ben Cerullo has been named by Charisma Magazine as one of the "30 Emerging Voices" who will lead the church in the next decade. His ministry carries a powerful anointing and prophetic message. Traveling extensively, both domestically and internationally, he has spoken in more than 27 nations. God continues to use him to reach people with the Gospel, confirming His Word with signs following.
View Author Posts
May 1, 2020
As we begin this final lesson, let us say to you, "Well done!" You have diligently worked through…

by Inspiration Ministries
---
0 Comments3 Minutes
Next Steps To Strengthen Your Walk
We are here for you. Simply click on the button below to reach us by form, email or phone. Together we will lift our hearts and voices with you in prayer.
I Need Prayer
Sow a seed of faith today! Your generous gift will help us impact others for Christ through our global salvation outreach and other faith based initiatives.
Give Online Today
Sign Up For Inspiration On Demand
Watch thousands of hours of Christian content from your favorite pastors, christian movies, TV shows and more.
Try 30 Days Free