---
How to Receive Your Miracle from God

By David Cerullo
•
September 7, 2022
•
30 Minutes
---
Book Excerpt from How to Receive Your Miracle from God by David Cerullo
Chapter Four
Keys to Your Miracle
Let's pause for a moment now and consider this question: Exactly what is a miracle?
After all, if we're asking God for a miracle, we need to know what we're asking for! Here is a simple, but helpful, definition:
A miracle is an event or action that contradicts known natural, scientific laws and is due to a supernatural cause.
And what does "supernatural" mean?
This word comes from two words that have been put together: super (meaning outside of) + natural (meaning nature). So…
An experience is considered supernatural when it happens outside of the laws of nature and is beyond the normal experience or knowledge of people.
Since God is the Author, Creator, and Lord of the universe and all that is in it, He is the one who established both natural and spiritual laws. It's only logical that He has control over these things and is not bound by the laws He Himself has created.
God is not limited by time or by space. He is sovereign and all powerful. He has the ability to do anything He chooses.
Now that we've examined how to test sound Biblical doctrine in Chapter 2, let's look at just a few of the many supernatural events found throughout the Bible.
In each documented miracle in Scripture, discover exciting keys…keys you will need to possess in order to unlock your miracle. These keys are powerful weapons of spiritual warfare you can use as you stand on the Lord's side to fight against the devil's strategies!
The Miracle of Jehoshaphat
The Bible says that even though Jehoshaphat's army numbered 1,160,000, there was such a great multitude coming against him that he was afraid. He knew for sure that without God's miraculous intervention, his army would be wiped out. Here's the story from 2 Chronicles 20:1-22 (NKJV).
Miracle Key #1 – Set yourself to seek the Lord, and ask Him if He is calling you to fast for your miracle:
It happened after this that the people of Moab with the people of Ammon, and others with them besides the Ammonites, came to battle against Jehoshaphat. Then some came and told Jehoshaphat, saying, "A great multitude is coming against you from beyond the sea, from Syria; and they are in Hazazon Tamar" (which is En Gedi). And Jehoshaphat feared, and set himself to seek the Lord, and proclaimed a fast throughout all Judah (vs. 1-3).
Miracle Key #2 – Recognize that you are calling on the Lord God, the powerful ruler of the heavens and all the kingdoms of this world:
So Judah gathered together to ask help from the Lord; and from all the cities of Judah they came to seek the Lord. Then Jehoshaphat stood in the assembly of Judah and Jerusalem, in the house of the Lord, before the new court, and said: "O Lord God of our fathers, are You not God in heaven, and do You not rule over all the kingdoms of the nations, and in Your hand is there not power and might, so that no one is able to withstand You" (vs. 4-6)?
Miracle Key #3 – Remember that God isn't just any god; He was the God of the children of Israel, and He is your God.
Are You not our God, who drove out the inhabitants of this land before Your people Israel, and gave it to the descendants of Abraham Your friend forever (v. 7)?
Miracle Key #4 – Recognize that God has answered His children's prayers in times past with mighty miracles:
And they dwell in it, and have built You a sanctuary in it for Your name, saying, "If disaster comes upon us—sword, judgment, pestilence, or famine—we will stand before this temple and in Your presence (for Your name is in this temple), and cry out to You in our affliction, and You will hear and save" (vs. 8-9).
Miracle Key #5 — Don't rely on human strength or human wisdom for your miracle, but turn and focus your eyes on God:
And now, here are the people of Ammon, Moab, and Mount Seir—whom You would not let Israel invade when they came out of the land of Egypt, but they turned from them and did not destroy them—here they are, rewarding us by coming to throw us out of Your possession which You have given us to inherit. O our God, will You not judge them? For we have power against this great multitude that is coming against us; nor do we know what to do, but our eyes are upon You (vs. 10-12).
Miracle Key #6 — Trust in God's Holy Spirit to guide you as you stand against fear, knowing that the battle for your miracle belongs to the Lord:
Now all Judah, with their little ones, their wives, and their children, stood before the Lord. Then the Spirit of the Lord came upon Jahaziel the son of Zechariah, the son of Benaiah, the son of Jeiel, the son of Mattaniah, a Levite of the sons of Asaph, in the midst of the assembly. And he said, "Listen, all you of Judah and you inhabitants of Jerusalem, and you, King Jehoshaphat! Thus says the Lord to you: 'Do not be afraid nor dismayed because of this great multitude, for the battle is not yours, but God's'" (vs. 13-15).
Miracle Key #7 — Obey whatever God tells you to do, knowing that He is with you:
Tomorrow go down against them. They will surely come up by the Ascent of Ziz, and you will find them at the end of the brook before the Wilderness of Jeruel. You will not need to fight in this battle. Position yourselves, stand still and see the salvation of the Lord, who is with you, O Judah and Jerusalem! Do not fear or be dismayed; tomorrow go out against them, for the Lord is with you (vs. 16-17).
Miracle Key #8 — Worship God for giving you the miracle you need and praise Him before you see the victory:
And Jehoshaphat bowed his head with his face to the ground, and all Judah and the inhabitants of Jerusalem bowed before the Lord, worshiping the Lord. Then the Levites of the children of the Kohathites and of the children of the Korahites stood up to praise the Lord God of Israel with voices loud and high (vs. 18-19).
Miracle Key #9 — Trust in God and those He has put in your life to teach and lead you:
So they rose early in the morning and went out into the Wilderness of Tekoa; and as they went out, Jehoshaphat stood and said, "Hear me, O Judah and you inhabitants of Jerusalem: Believe in the Lord your God, and you shall be established; believe His prophets, and you shall prosper" (v. 20).
Miracle #10 — Praise the Lord for His holiness and mercy:
And when he had consulted with the people, he appointed those who should sing to the Lord, and who should praise the beauty of holiness, as they went out before the army and were saying:
"Praise the Lord, for His mercy endures forever."
Now when they began to sing and to praise, the Lord set ambushes against the people of Ammon, Moab, and Mount Seir, who had come against Judah; and they were defeated (vs. 21-22).
The Miracle of Naaman the Leper
Namaan was a man who needed a miraculous physical healing, but first he had to die to his own idea of how this should come about. His story is found in 2 Kings 5 (NKJV).
Miracle Key #11 — Be prepared for God to speak to you about your miracle through unexpected sources:
Now Namaan, commander of the army of the king of Syria, was a great and honorable man in the eyes of his master, because by him the Lord had given victory to Syria. He was also a mighty man of valor, but a leper. And the Syrians had gone out on raids, and had brought back captive a young girl from the land of Israel. She waited on Namaan's wife. Then she said to her mistress, "If only my master were with the prophet who is in Samaria! For he would heal him of his leprosy" (vs. 1-3).
Miracle Key #12 — Always remember that God performs miracles to make His name great—not ours:
And Namaan went in and told his master, saying, "Thus and thus said the girl who is from the land of Israel."
Then the king of Syria said, "Go now, and I will send a letter to the king of Israel."
So he departed and took with him ten talents of silver, six thousand shekels of gold, and ten changes of clothing. Then he brought the letter to the king of Israel, which said, "Now be advised, when this letter comes to you, that I have sent Namaan my servant to you, that you may heal him of his leprosy."
And it happened, when the king of Israel read the letter, that he tore his clothes and said, "Am I God, to kill and make alive, that this man sends a man to me to heal him of leprosy? Therefore please consider, and see how he seeks a quarrel with me."
So it was, when Elisha the man of God heard that the king of Israel had torn his clothes, that he sent to the king, saying, "Why have you torn your clothes? Please let him come to me, and he shall know that there is a prophet in Israel." (vs. 4-8).
Miracle Key #13 — Don't let pride hinder your miracle. Humble yourself before the Lord and others:
Then Naaman went with his horses and chariot, and he stood at the door of Elisha's house. And Elisha sent a messenger to him, saying, "Go and wash in the Jordan seven times, and your flesh shall be restored to you, and you shall be clean." But Namaan became furious, and went away and said, "Indeed, I said to myself, 'He will surely come out to me, and stand and call on the name of the Lord his God, and wave his hand over the place, and heal the leprosy.' Are not the Abanah and the Pharpar, the rivers of Damascus, better than all the waters of Israel? Could I not wash in them and be clean?" So he turned and went away in a rage (vs. 9-12).
(Note: The River Jordan was a dirty river. Naaman wanted to wash in the cleaner waters of Abanah and Pharpar.
There is a profound message here. Jordan means "River of God," while Abanah means "man made strength and security." Pharpar stands for "man's ability to make clean, defeat, dissolve, divide, fail, frustrate, utterly make void."
Naaman wanted to do things his way, which was man's way. The prophet was telling him to do things God's way, which was to dip seven times in the Jordan River, God's number of perfection.)
Miracle Key #14 — Do things God's way, even when they may not make sense to you:
And his servants came near and spoke to him, and said, "My father, if the prophet had told you to do something great, would you not have done it? How much more then, when he says to you, 'Wash, and be clean'? So he went down and dipped seven times in the Jordan, according to the saying of the man of God; and his flesh was restored like the flesh of a little child, and he was clean (vs. 13-14).
Miracle Key #15 — Give God all the glory when you receive your miracle:
And he returned to the man of God, he and all his aides, and came and stood before him; and he said, "Indeed, now I know that there is no God in all the earth, except in Israel; now therefore, please take a gift from your servant" (v. 15).
The Miracle of Hezekiah
Sennacherib, King of Assyria, came up to war against Hezekiah, King of Judah. Hezekiah sought the Lord and prayed for God's miraculous intervention. Let's look at 2 Kings 19-20 (NKJV) and 2 Chronicles 32 (NKJV) to learn how God moved in this situation with His miracle-working power.
Miracle Key #16 — Declare the God is unlike false gods and that He alone is able to deliver you:
Then Hezekiah prayed before the Lord, and said: "O Lord God of Israel, the One who dwells between the cherubim, You are God, You alone, of all the kingdoms of the earth. You have made heaven and earth. Incline Your ear, O Lord, and hear; open Your eyes, O Lord, and see; and hear the words of Sennacherib, which he has sent to reproach the living God. Truly, Lord, the kings of Assyria have laid waste the nations and their lands, and have cast their gods into the fire; for they were not gods, but the work of men's hands—wood and stone. Therefore they destroyed them. Now therefore, O Lord our God, I pray, save us from his hand, that all the kingdoms of the earth may know that You are the Lord God, You alone" (2 Kings 19:15-19).
Miracle Key #17 — Even when your circumstances seem most desperate, "turn your face to the wall" and cry out to God with a broken spirit, reminding Him of His covenant relationship with His faithful children:
In those days Hezekiah was sick and near death. And Isaiah the prophet, the son of Amoz, went to him and said to him, "Thus says the Lord: 'Set your house in order, for you shall die, and not live.'" Then he turned his face toward the wall, and prayed to the Lord, saying, "Remember now, O Lord, I pray, how I have walked before You in truth and with a loyal heart, and have done what was good in Your sight." And Hezekiah wept bitterly (2 Kings 20:1-3).
Miracle Key #18 — Trust that the Lord loves you, hears your prayers, and sees your tears:
And it happened, before Isaiah had gone out into the middle court, that the word of the Lord came to him, saying, "Return and tell Hezekiah the leader of My people, 'Thus says the Lord, the God of David your father: "I have heard your prayer, I have seen your tears; surely I will heal you. On the third day you shall go up to the house of the Lord"'" (vs. 4-5).
Miracle Key #19 — After receiving your miracle, remain humble and grateful before the Lord:
In those days Hezekiah was sick and near death, and he prayed to the Lord; and He spoke to him and gave him a sign. But Hezekiah did not repay according to the favor shown him, for his heart was lifted up; therefore wrath was looming over him and over Judah and Jerusalem. Then Hezekiah humbled himself for the pride of his heart, he and the inhabitants of Jerusalem, so that the wrath of the Lord did not come upon them in the days of Hezekiah (2 Chronicles 32:24-26).
The Miracle of Blind Bartimaeus
In Mark 10 (NKJV), we read the story of Bartimaeus, a blind man who was living out his life begging by the side of the road. He was in such a pitiful state that he knew his only hope rested in the mercy and miracle-working power of Jesus Christ.
By faith, Bartimaeus was willing to cry out persistently for his miracle, regardless of what others said or thought about him.
Miracle Key #20 — Don't be ashamed to cry out for Jesus to help and heal you:
Now they came to Jericho. As He went out of Jericho with His disciples and a great multitude,  blind Bartimaeus, the son of Timaeus sat by the road begging. And when he heard that it was Jesus of Nazareth, he began to cry out and say, "Jesus, Son of David, have mercy on me!" (vs. 46-47)!
Miracle Key #21 — Be persistent, refusing to be silenced or embarrassed by the opinions and thoughts of others:
Then many warned him to be quiet; but he cried out all the more, "Son of David, have mercy on me" (v 48)!
Miracle Key #22 —Don't be afraid to be specific and tell Jesus exactly what you are asking Him to do for you, knowing that faith results in miracles:
So Jesus stood still and commanded him to be called. Then they called the blind man, saying to him, "Be of good cheer. Rise, he is calling you." And throwing aside his garment, he rose and came to Jesus.
So Jesus answered and said to him, "What do you want Me to do for you?" The blind man said to Him, "Rabboni, that I may receive my sight." Then Jesus said to him, "Go your way; your faith has made you well." And immediately he received his sight and followed Jesus on the road (vs. 49-52).
The Miracle of the Woman with the Issue of Blood
Because large crowds often followed Jesus and pressed in on Him from every side, He could be hard to get close to. How could anyone, let alone a sick woman weakened by loss of blood for 12 years, make her way through the large crowd to talk to Him or touch Him?
It would take determination! Let's read her faith-building story in Mark 5 (NKJV).
Miracle Key #23 — Understand that while medical science is a valuable tool in God's hand, doctors do not have all the answers, and they do not have the final word:
Now a certain woman had a flow of blood for twelve years, and had suffered many things from many physicians. She had spent all that she had and was no better, but rather grew worse (vs. 25-26).
Miracle Key #24 — Grab hold of the truth that Jesus can and will heal you; then act on that belief by grabbing hold of Him with faith and determination:
When she heard about Jesus, she came behind Him in the crowd and touched His garment. For she said, "If only I may touch His clothes, I shall be made well." Immediately the fountain of her blood was dried up, and she felt in her body that she was healed of the affliction (vs. 27-29).
Miracle Key #25 — As you receive your miracle from the Lord Jesus, who has such compassion on you, know that your faith in Him results in the release of His power into your life:
And Jesus, immediately knowing in Himself that power had gone out of Him, turned around in the crowd and said, "Who touched My clothes?" But His disciples said to Him, "You see the multitude thronging You, and You say, 'Who touched Me?'"
And He looked around to see her who had done this thing. But the woman, fearing and trembling, knowing what had happened to her, came and fell down before Him and told Him the whole truth. And He said to her, "Daughter, your faith has made you well. Go in peace, and be healed of your affliction" (vs. 30-34).
My friend, the Bible is packed full of miraculous stories. God's Word is our authority, and because He loves us, He has given us these stories as examples to teach us about His miracle-working power:
Now these things happened to them as an example, and they were written for our instruction, upon whom the ends of the ages have come (1 Corinthians 10:11).
I encourage you to read His Word and discover for yourself the Miracle Keys it holds to help you unlock the doors leading to your miracle.
God Is Faithful
Throughout the years, my wife and I have used these Miracle Keys and have been blessed by God's wonder-working power in our life and family. Just one of our many personal testimonies to God's miracles is about our son Ben.
Ben was 18 years old when he decided to leave. He hadn't run away — he had just moved away from home. But not only was he away from home…he was away from God.
Many were the nights when Barb and I would venture into Ben's bedroom to kneel by his empty bed and pray.
Time and again, we would use these different Miracle Keys, remembering … declaring … weeping … praying … praising … persisting … and trusting the Lord to answer our prayers and bring Ben home to us and back to Himself.
Years passed, and nothing in the natural world seemed to be happening. But then we began to see God's miracle answers come in stages.
First, Ben came home on his own, and soon, he came home to the Lord. Next, he married our lovely daughter-in-law Jessica, and then Ben responded to the Holy Spirit's promptings to begin a powerful youth ministry.
During those desperate nights spent crying out to God in an empty room by an empty bed, we never considered that such an honor was even remotely possible. But those years of praying, believing, and praising have been rewarded and blessed by God's mercy and His miracle-working power.
What we endured has become part of our testimony to the importance of perseverance and the faithfulness of God.
Be encouraged today … God hasn't forgotten you or your need. He is faithful!
…
Order your copy of How to Receive Your Miracle from God by David Cerullo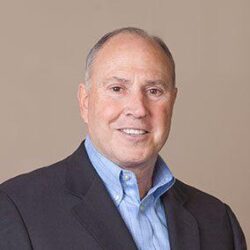 David Cerullo is the founder, chairman, and CEO of Inspiration Ministries, located in Indian Land, South Carolina ­– a ministry dedicated to impacting people for Christ worldwide through media. The son of international evangelist Morris Cerullo, David took a less traditional approach to ministry, graduating from Oral Roberts University with a degree in business administration and management. He has authored over 20 books, and operates a global media ministry that powerfully impacts the world for Christ. Learn more at inspiration.org
View Author Posts
Next Steps To Strengthen Your Walk
We are here for you. Simply click on the button below to reach us by form, email or phone. Together we will lift our hearts and voices with you in prayer.
I Need Prayer
Sow a seed of faith today! Your generous gift will help us impact others for Christ through our global salvation outreach and other faith based initiatives.
Give Online Today
Watch Christian content from your favorite pastors, christian movies, TV shows and more.
Watch Now