---
How to Avoid Common Life Problems

By Jonathan Scott
•
May 6, 2022
•
4 Minutes
---
Has your life's momentum ever hit a wall?
Our Heavenly Father wants to bless us. He wants us to walk in His power and victory. But sometimes our momentum can become disrupted – until we have the courage to turn things around.
A few years ago, I was driving to a doctor's appointment, and when I stepped on the gas it wouldn't respond. I was only able to go about two miles an hour, and a dashboard light came on to notify me to check the engine.
I tried turning the car off and then starting it again. Rebooting often solves computer problems, so I thought it might resolve the issue with my car as well.
However, the difficulty continued, and I was still crawling along at two miles an hour. Finally, I had my car towed to a mechanic to diagnose the problem. His conclusion was surprising, to say the least. In fact, the mechanic said he'd never seen anything like it.
It turned out that critters had gotten into the engine area and built a nest. They had chewed through the electronic throttle control, causing the car not to respond properly when my foot pushed the gas pedal. Because of that severed connection, I was unable to gain momentum. Although I still had a destination in mind, something beyond my control was preventing the continuation of my journey.
Have you ever experienced anything like that? Has your walk with God ever been disrupted by something that has made its home in your spiritual "engine" – your heart and your mind?
Many things can threaten the vitality of our connection with the Lord. Perhaps you've experienced grief or loss, guilt or shame, or overwhelming challenges. Or maybe fear of the future has paralyzed your progress.
No matter the issue, your momentum problem will continue until you look to Jesus – the One who dealt with the same kind of throttle threats in His life, but who never gave into them. The Bible says He was tempted by the same challenges we face, yet He remained without sin (Hebrews 4:15).
When Life Presses In
How do you handle the pressures of life? Even when Jesus had everything pressing against Him as He neared the end of His life, He was able to keep His momentum. In John 13 we see Him assuming the role of a menial servant, washing His disciples' feet in order to show them how to love each other.
Even as the cross approached, Jesus' love was never disrupted. His momentum and ministry were never upset. He kept on loving and kept on serving.
In the Garden of Gethsemane, Jesus prayed for God's cup to pass from Him, but even then He didn't allow the critters to build their nest in His heart. All the way to the cross, He embraced the will of His Father (Matthew 26:39). Because He knew who He was and whose He was, Jesus' forward momentum was never deterred.
To be honest, I don't always have that kind of focus and determination. Sometimes my momentum still gets disrupted. But at least I know what to do when that happens. I know I must go back to Jesus for His help in overcoming the distractions that threaten my forward progress.
Friend, I encourage you to let God shine a light on any areas of your life where critters have hindered your connection with Him. When you come to the Lord in faith, He will give you the peace and strength you need to regain your momentum.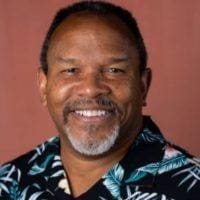 Jonathan Scott is the South Park campus pastor of Forest Hill Church, located in Charlotte, North Carolina.
View Author Posts
Next Steps To Strengthen Your Walk
We are here for you. Simply click on the button below to reach us by form, email or phone. Together we will lift our hearts and voices with you in prayer.
I Need Prayer
Sow a seed of faith today! Your generous gift will help us impact others for Christ through our global salvation outreach and other faith based initiatives.
Give Online Today
Sign Up For Inspiration On Demand
Watch thousands of hours of Christian content from your favorite pastors, christian movies, TV shows and more.
Try 30 Days Free