---
Escaping the House of Bondage

By Ben Cerullo
•
May 12, 2022
•
5 Minutes
---
Is there some area of your life where you need to get unstuck? This month as we celebrate the Feast of Passover and Jesus' death and resurrection, it's the perfect time to receive God's favor for a new beginning. Whether you need freedom from an addiction, release from a toxic relationship, healing from some sickness, or rescue from financial lack, this can be your breakthrough month!
The first Passover marked the Israelites' deliverance from 430 years of captivity in Egypt. God's people were told to describe this event in simple but powerful terms:
"By strength of hand the Lord brought us out of Egypt, out of the house of bondage" (Exodus 13:14).
For generations, the Israelites had suffered cruel oppression – but that was about to change in sudden and dramatic fashion. God promised Moses:
I have also heard the groaning of the children of Israel whom the Egyptians keep in bondage, and I have remembered My covenant…I will bring you OUT from under the burdens of the Egyptians, I will rescue you from their bondage, and I will redeem you with an outstretched arm and with great judgments. I will take you as My people, and I will be your God…And I will bring you INTO the land which I swore to give to Abraham, Isaac, and Jacob; and I will give it to you as a heritage (Exodus 6:5-8).
Perhaps these great promises also apply to your life today. As you await your breakthrough, maybe you need God to bring you OUT from under your burdens… to rescue you from some kind of bondage…to show you His supernatural redemption…and to bring you INTO your spiritual inheritance. That's exactly what He wants to do for you!
And never forget that during the first Passover feast, the Israelites weren't just released from slavery, as wonderful as that was. They also unexpectedly received great abundance when they "stripped the Egyptians of their wealth" (Exodus 12:35-38, NLT).
Although the Israelites had been robbed of their blessings for centuries, they left their captivity with unimaginable riches and prosperity. Instead of still being hard-pressed slaves with little to call their own, they were abundantly blessed with silver, gold, clothing, and livestock.
What an amazing turnaround! And it's a powerful illustration of God's desire to reverse your negative circumstances and bless you beyond your wildest dreams. Even if you have been in some kind of spiritual, financial, or relational captivity for a long time, your breakthrough can come with stunning speed.
Freed by Jesus' Blood
During the first Passover, the Israelites sprinkled the blood of an unblemished lamb on the doorposts of their homes. This protected them from the death angel that struck the Egyptians.
Do you see how beautifully this foreshadows what Jesus did for us on the cross? As God's spotless Passover Lamb, He shed His blood to purchase our salvation, protection, and favor. And just as Passover struck a devastating blow to the false gods of the Egyptians, the cross forever crippled Satan's evil kingdom:
"Having disarmed principalities and powers, [Christ] made a public spectacle of them, triumphing over them in it" (Colossians 2:15).
As God delivered the Israelites from "the house of bondage" at Passover, He has delivered you and me from our bondage through the cross and resurrection of Jesus:
"He has delivered us from the domain of darkness and transferred us to the kingdom of his beloved Son" (Colossians 1:13, ESV).
Once again, God brought us OUT of slavery to sin so that He could bring us INTO the Promised Land of His Kingdom!
Friend, this is where your victory comes from. As you apply the blood of Jesus Christ by faith to the doorposts of your heart, you can forever end the accuser's right to torment you (Revelation 12:10-11). This month can be YOUR "appointed time" to take back what the enemy has stolen and escape from his bondage once and for all!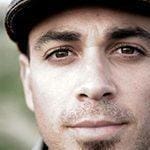 Ben Cerullo has been named by Charisma Magazine as one of the "30 Emerging Voices" who will lead the church in the next decade. His ministry carries a powerful anointing and prophetic message. Traveling extensively, both domestically and internationally, he has spoken in more than 27 nations. God continues to use him to reach people with the Gospel, confirming His Word with signs following.
View Author Posts
Next Steps To Strengthen Your Walk
We are here for you. Simply click on the button below to reach us by form, email or phone. Together we will lift our hearts and voices with you in prayer.
I Need Prayer
Sow a seed of faith today! Your generous gift will help us impact others for Christ through our global salvation outreach and other faith based initiatives.
Give Online Today
Sign Up For Inspiration On Demand
Watch thousands of hours of Christian content from your favorite pastors, christian movies, TV shows and more.
Try 30 Days Free