---
Becoming Battle Ready: An End-Times Model

By Troy Anderson
•
January 3, 2022
•
12 Minutes
---
Excerpt from The Military Guide to Armageddon: Battle-Tested Strategies to Prepare Your Life and Soul for the End Times by David Giammona & Troy Anderson
Chapter 2
Battle Ready!
Where Are the Bonhoeffers?
Just as the world was not prepared for World War II less than a century ago, neither are we prepared for what the Bible warns is on the horizon.
In the twentieth century, the Church in Germany under the rule of Adolf Hitler was not ready for what was about to happen. Believers witnessed the rise of Hitler, who like many other dictators throughout history embodied the "spirit of the antichrist" (1 John 4:3). Sadly, many churches joined him in support of what they mistakenly believed would be a new and better day in Germany—which at the time was in the throes of the Great Depression.
Will the same thing occur again in our time? If we don't prepare now, we are doomed to repeat history. German pastor Dietrich Bonhoeffer was one of the lone voices that stood against the Third Reich—and he paid for it with his life.
Where are the Bonhoeffers of our time? Let them arise and warn the world of the dark agenda gaining support worldwide.
This book is a forewarning to prepare for the most cataclysmic and profound event in human experience—the end of history when everything described in the book of Revelation occurs and Christ returns. Matthew 24:36 tells us that that no one knows "that day or hour," except the Father; but Jesus told us to be ready and watch for signs of His return.
As the world sees what many Bible scholars believe is an unparalleled convergence and acceleration in end-times signs, the Church is not, for the most part, talking about them or addressing what is happening. Few pastors today give sermons on Bible prophecy and the Second Coming of Christ.
The great irony is that, even as polls show that most evangelical Christians believe end- times events are now unfolding, the Church is mostly silent. In the final chapter of the human story, the Bible tells us that Satan will lead "the whole world astray." In Revelation 12:7–9 the apostle John saw the following in a vision:
Then war broke out in heaven. Michael and his angels fought against the dragon, and the dragon and his angels fought back. But he was not strong enough, and they lost their place in heaven. The great dragon was hurled down—that ancient serpent called the devil, or Satan, who leads the whole world astray. He was cast down and his angels with him.
As the Day of the Lord (see Joel 2:31 and Acts 2:20) approaches, believers must learn what the Bible has to say about how to stand firm in the last days and not be swept away by the evil tide. Maintaining the status quo will be a critical, if not fatal, mistake. Our intensity in seeking the Kingdom of God and His supernatural favor must increase exponentially if we are to be effective in the last days.
We are good, for the most part, at winning people to Christ, but we do a poor job of transforming new believers into authentic disciples of Jesus. If the Church is to pass through the coming storm, we need to infuse people with the intensity and focus of the first- century believers—making not just converts but radical followers of Jesus. Far too many of us are asleep at the wheel as events predicted in the Bible unfold all around us. […]
The Church must do what the military does in basic training: convert civilians into soldiers. On the first day of basic training, a civilian becomes a soldier. But it takes months of intense military training to transform that individual into a combat- ready soldier who can help propel the military to victory against its enemies.
Some will say, "I am being taken up in the Rapture of the Church; I have nothing to worry about"—referring to when Jesus Christ returns to "rapture" believers, removing them instantaneously and supernaturally from the world. But if you lived in the days before, during and after World War II in Germany, you would not say that. No one can guarantee we will escape the coming distress of the last days.
An End-Times Model
A battle- ready believer is described in Acts 13:22: "God testified concerning [David]: 'I have found David son of Jesse, a man after my own heart; he will do everything I want him to do.'" A battle- ready believer uses David as his or her template. The Bible's greatest warrior is an incredible example of how to prepare for and engage in battle.
Battle- ready believers are willing to obey and follow hard after God in every area of life. They are team-centered (not me-centered), mission-oriented and Spirit-filled. They are prayer warriors, trained in the weapons of spiritual warfare, gifted and empowered, disciplined and courageous, ready to do battle with the forces of this present darkness.
Let's look at the life of King David through the lens of modern Army tactics so we, too, can learn how to prepare for battle.
David became a warrior by the seemingly insignificant things he did every day: practicing the basics, being disciplined, obeying his father, being faithful in his responsibilities, training as Saul's armor- bearer, and most of all, doing God's will. King David was involved in both physical and spiritual conflict during his life.
As a shepherd, David protected his flock and fought off bears and lions with only a staff or club. He made sure his sheep had food and water and moved them to greener pastures when necessary. He still tended the flock for his father when his brothers went off to battle. Those things taught David discipline, helped him succeed when he fought his first major battle—the one with Goliath—and were instrumental in his journey from shepherd to warrior to king.
Throughout this book we will learn from David how to become a warrior of God in the last days. Imperfect as he was, he was still a man of great military savvy. The principles he used are studied today in many branches of military service.
Primarily, David exhibited great courage when he stood up to Goliath, a vitally important characteristic for soldiers and warriors of God. Although he was a youth, and though the whole army behind him was terrified, he stood up against the giant with confidence. David shouted across the battlefield, "I come against you in the name of the Lord Almighty, the God of the armies of Israel, whom you have defied" (1 Samuel 17:45).
The Church today can learn much from David, who trusted in God and as a result was fearless. He was willing to take on a giant.
Where are the Davids of this generation who will arise and confront the Goliaths of our time because they have confidence in the Lord and are not afraid of losing their own lives? They are not afraid of losing anything because they know that the battle belongs to the Lord.
Becoming Battle Ready
Readiness is a top priority not only of the Army but also of the entire military. Here is what former Chief of Naval Operations Admiral J. J. Clark said about future military readiness:
The world is dangerous and unpredictable. Our Navy routinely operates in tough places, and that's as it should be. We work and operate in an atmosphere of risk and we should not shy away from it. We should be credible and we should be ready. We must constantly challenge the assumptions that we face on a daily basis and adapt to an ever-changing world. . . . It is my conviction that tomorrow's world will be more violent than the past.
Given what the military foresees and the Bible tells us the future holds, we need to refocus on being battle ready. To do this we will, in the next chapter, get to know our enemy better.
The Bible tells us that the power of evil will continue to multiply in strength and numbers in the end times. So we must learn to identify the enemy behind the human powers and initiatives. If you cannot identify your enemy, you will lose every time. In the military you learn that you cannot defeat an enemy you do not know or understand. To address this, we need strategies and tactics to implement our plan. As we hear the hoofbeats of the Four Horsemen of the Apocalypse approaching, knowing and understanding our real enemy will be key.
Just as the Army's term readiness is the key driver in preparing soldiers for combat, we, too, need to apply military principles to Christian readiness to become battle-ready believers.
…
Order your copy of The Military Guide to Armageddon: Battle-Tested Strategies to Prepare Your Life and Soul for the End Times by David Giammona & Troy Anderson
Military Guide to Armageddon by David Giammona & Troy Anderson, © 2021 Chosen Books, a division of Baker Publishing Group, Used by permission. www.bakerpublishinggroup.com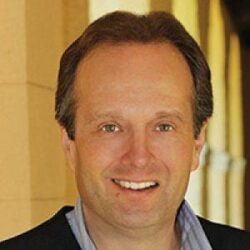 Troy Anderson is a Pulitzer Prize-nominated investigative journalist and the bestselling co-author of The Babylon Code and Trumpocalypse. He writes for Reuters, Newsmax, Townhall and other media outlets. Learn more at troyanderson.us
View Author Posts
Next Steps To Strengthen Your Walk
We are here for you. Simply click on the button below to reach us by form, email or phone. Together we will lift our hearts and voices with you in prayer.
I Need Prayer
Sow a seed of faith today! Your generous gift will help us impact others for Christ through our global salvation outreach and other faith based initiatives.
Give Online Today
Watch Christian content from your favorite pastors, christian movies, TV shows and more.
Watch Now