---
Tips for Wisely Managing Your Money

By Dr. Craig von Buseck
•
May 10, 2022
•
7 Minutes
---
There is an amusing interchange between George Bailey and the angel, Clarence, in the classic movie, "It's a Wonderful Life." Clarence declares, "We don't use money in Heaven," and George quickly replies, "Well, it comes in real handy down here, bud!"
Since money is central to everything we do in life, it's important that we understand the basic principles of financial management. Here are some tips for helping to manage your money from a Biblical perspective.
Tip #1: Recognize that everything we have is a gift from God and that we are simply stewards of the things He entrusts into our care.
Philippians 4:19 – My God shall supply all your need according to His riches in glory by Christ Jesus.
James 1:17 – Every good gift and every perfect gift is from above, coming down from the Father of lights…
Tip #2: If possible, employ the "10 and 10" rule to your finances—10 percent of your income for the tithe and 10 percent into savings.
Proverbs 3:9-10 – Honor the Lord with your possessions, and with the firstfruits of all your increase; so your barns will be filled with plenty, and your vats will overflow with new wine.
Proverbs 13:11 – Wealth gained hastily will dwindle, but whoever gathers little by little will increase it.
You can increase these percentages as you begin to prosper.
Tip #3: Avoid negative kinds of debt as much as possible.
There are times when debt is necessary in life, such as when buying a home or building a business. But we should strive to stay out of debt as much as possible.
Romans 13:8 – Owe no one anything except to love one another…
Proverbs 22:7 – The rich rules over the poor, and the borrower is servant to the lender.
Tip #4: Ask God to give you wisdom on how to invest in profitable areas for future increase.
Proverbs 31:16 – She considers a field and buys it; from her profits she plants a vineyard.
Matthew 25:16, 20-21 – Then he who had received the five talents went and traded with them, and made another five talents… So he who had received five talents came and brought five other talents, saying, 'Lord, you delivered to me five talents; look, I have gained five more talents besides them.' His lord said to him, 'Well done, good and faithful servant; you were faithful over a few things, I will make you ruler over many things…'"
Tip #5: Use money as a tool and guard your heart against making it an idol.
Hebrews 13:5 – Let your conduct be without covetousness; be content with such things as you have.
Tip #6: Look ahead and plan for possible adversity.
Proverbs 22:3 – A prudent man foresees evil and hides himself, but the simple pass on and are punished.
Tip #7: It's important to create a budget, stick to it, and keep good records.
Luke 14:28 – Which of you, intending to build a tower, does not sit down first and count the cost, whether he has enough to finish it.
Proverbs 15:22 – Without counsel, plans go awry, but in the multitude of counselors they are established.
Seek godly counsel and expert advice on how to budget your money.
Tip #8: Be a generous person— not only with your money, but with your time and expertise.
By sowing into others of your money, time, and talent, you are setting yourself up for an eventual harvest of God's blessings.
2 Corinthians 9:6 – He who sows sparingly will also reap sparingly, and he who sows bountifully will also reap bountifully.
Proverbs 19:17 – He who has pity on the poor lends to the Lord, and He will pay back what he has given.
Matthew 10:42 – Whoever gives one of these little ones only a cup of cold water in the name of a disciple, assuredly, I say to you, he shall by no means lose his reward.
Tip #9: Do not co-sign for a loan.
If someone is not able to get a loan on their own, then by co-signing, you are actually taking out that loan— and you will be responsible to pay it back with interest.
Proverbs 22:26 – Do not be one of those who shakes hands in a pledge, one of those who is surety for debts.
Tip #11: Work hard and you will eventually bear the fruit of your labor.
Proverbs 14:23 – In all labor there is profit, but idle chatter leads only to poverty.
Proverbs 28:19 – He who tills his land will have plenty of bread, but he who follows frivolity will have poverty enough!
Most importantly:  "…seek first the kingdom of God and his righteousness, and all these things will be added to you." (Matthew 6:33, ESV)
Money is only one of the many things God has entrusted to us to care for and steward in this life. Let us ask the Holy Spirit to guide our every decision so that we can wisely use our resources for the good of our families and of the Kingdom of God.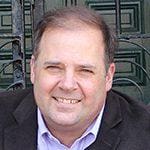 Next Steps To Strengthen Your Walk
We are here for you. Simply click on the button below to reach us by form, email or phone. Together we will lift our hearts and voices with you in prayer.
I Need Prayer
Sow a seed of faith today! Your generous gift will help us impact others for Christ through our global salvation outreach and other faith based initiatives.
Give Online Today
Sign Up For Inspiration On Demand
Watch thousands of hours of Christian content from your favorite pastors, christian movies, TV shows and more.
Try 30 Days Free