---
Recovering from Financial Disaster

By Dr. Craig von Buseck
•
May 26, 2022
•
6 Minutes
---
There are times in life when negative things happen to us that are simply beyond our control. You may suffer through a serious illness, a divorce, the loss of your business, a natural disaster, or the death of a spouse— and any of these events can come without notice. Tragedies like these can have a detrimental effect on our finances, causing difficulties that can sometimes last for years.
So how do you recover from a financial disaster? What do you do when your whole world— including your money— comes crashing down around you? Here are some basic biblical principles we can apply to our financial lives in times of crisis that can help us to weather the storm and find financial freedom once again.
Principle #1: God loves you no matter what has happened. He will give you grace and wisdom to help rebuild your life.
Jeremiah 29:11: I know the thoughts that I think toward you, says the Lord, thoughts of peace and not of evil, to give you a future and a hope.
James 1:5: If any of you lacks wisdom, let him ask of God, who gives to all liberally and without reproach, and it will be given to him.
Principle #2: A daily relationship with God through prayer and Bible reading will give you strength, wisdom, and peace to help you through the difficulties in life.
Matthew 6:33: Seek first the kingdom of God and His righteousness, and all these things shall be added to you.
Principle #3: Forgiveness unlocks God's blessing in our lives. If the financial crisis you are facing has come as a result of someone else's actions— even if only in part— you may have feelings of anger and unforgiveness. Ask God for the grace to forgive that person so you can walk in freedom.
Matthew 6:14: If you forgive men their trespasses, your heavenly Father will also forgive you.
Principle #4: Make a plan for getting out of debt. You may want to meet with a counselor to help chart your course to financial freedom.
Luke 14:28: Which of you, intending to build a tower, does not sit down first and count the cost, whether he has enough to finish it.
Proverbs 11:14: Where there is no counsel, the people fall; but in the multitude of counselors there is safety.
Principle #5: Work hard and work smart.
Proverbs 13:4: The soul of a lazy man desires, and has nothing; but the soul of the diligent shall be made rich.
Principle #6: Simplify your life. Sometimes we have to take a step back in order to move forward.
Proverbs 15:16: Better is a little with the fear of the Lord, than great treasure with trouble.
Principle #7: Strive to be a giver. The Bible makes it clear that if we plant the seed of a financial gift in good soil, in due time we will reap an abundant harvest.
Luke 6:38: Give, and it will be given to you: good measure, pressed down, shaken together, and running over will be put into your bosom. For with the same measure that you use, it will be measured back to you.
2 Corinthians 9:6: He who sows sparingly will also reap sparingly, and he who sows bountifully will also reap bountifully.
Principle #8: Strive to live as debt-free as possible. There is such a thing as good debt, like a business loan or a mortgage with a low interest rate. But often debt can be a negative element of our lives that hinders us. It is this bad debt that should be avoided.
Proverbs 22:7: The rich rules over the poor, and the borrower is servant to the lender.
Romans 13:8: Owe no one anything except to love one another…
Principle #9: Pay it forward! Once you are back on your feet look for ways to help others find their way out of their money woes.
Matthew 7:12: Whatever you want men to do to you, do also to them…
Galatians 5:14: All the law is fulfilled in one word, even in this: "You shall love your neighbor as yourself."
Your circumstances may not change overnight, but as you consistently apply these biblical principles, you will see a transformation in your situation. In time you will once again experience financial freedom.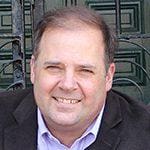 Next Steps To Strengthen Your Walk
We are here for you. Simply click on the button below to reach us by form, email or phone. Together we will lift our hearts and voices with you in prayer.
I Need Prayer
Sow a seed of faith today! Your generous gift will help us impact others for Christ through our global salvation outreach and other faith based initiatives.
Give Online Today
Sign Up For Inspiration On Demand
Watch thousands of hours of Christian content from your favorite pastors, christian movies, TV shows and more.
Try 30 Days Free