---
Your Thanksgiving Breakthrough

By David Cerullo
•
April 6, 2022
•
9 Minutes
---
"At midnight Paul and Silas were praying and singing hymns
to God, and the prisoners were listening to them. Suddenly
there was a great earthquake, so that the foundations of the
prison were shaken; and immediately all the doors were
opened and everyone's chains were loosed."
– Acts 16:25-26
Here in America, we celebrate Thanksgiving this month—a yearly holiday set aside to express our gratitude to God for His faithfulness and provision.
This is one of my favorite times of the year. Not only is it a wonderful time to gather with our family and loved ones, but it's also a great opportunity to rediscover the power unleashed when we thank God for His blessings and praise Him for all He has done in our lives.
This year the Lord has been stirring my faith to lay hold of this life-changing truth, not only for me and my family, but for all of our Inspiration Partners…
Your wholehearted thanks to God can spark a spiritual tsunami to reverse any negative circumstances you've been facing!
Perhaps you've never experienced a Thanksgiving breakthrough before, and maybe you weren't really expecting one this year either. But take heart, my friend. This could be the year God intervenes in your family relationships, health, finances, emotions, or some other area of your life. As you worship Him, He will send a spiritual earthquake that sets you free and demolishes the enemy's strongholds in your life.
This is the kind of earthquake Paul and Silas touched off in a Philippian jail in Acts 16:22-34. As they gave thanks and worshiped the Lord, "there was a great earthquake" that shook the prison and set the inmates free from their chains.
Even though Paul and Silas had been brutally beaten and mistreated, they prayed…gave thanks…and sang God's praises. And the Lord responded with an earthquake that totally transformed their circumstances!
What a fantastic picture of the overwhelming VICTORY God will give you and me as we worship and obey Him today. He will unleash a tidal wave of blessings to reverse every negative situation!
And don't miss this important fact in Acts 16:25…
Paul and Silas received their breakthrough "at midnight." God proved Himself faithful in their darkest hour!
This is fantastic news. Even if you feel like you're facing the "midnight hour" in your life, no matter what kind of difficult situation you're facing, it's not too late for your miracle breakthrough. Even long-standing problems can be resolved—and much quicker than you think!
A Forgotten Key to Victory
Thanksgiving should be much more than a holiday we celebrate once a year. Throughout the Bible are examples of God's people using thanksgiving and praise as powerful keys to overcome the enemy. In the face of seemingly impossible circumstances, the Lord stepped in to answer His people's prayers and gave them victory when they gave Him praise.
Although it's fairly easy to thank the Lord after we've already received the victory, these stories teach an entirely different lesson:
We must give God praise before we see the actual victory.
Just as God broke the chains of bondage in that jail in Philippi, He wants to break your chains today. As you draw near and worship Him with a thankful heart, you can be released from…
Poverty or debt
Sickness or depression
Loneliness or hopelessness
Addiction or family strife
And so much more!
I am blessed to receive many letters from Inspiration Partners who've been SET FREE from situations that had held them back from God's best in their life. Similar to the experience of Paul and Silas, they miraculously received some kind of open door from the Lord in a relationship, career, or ministry.
As Paul and Silas passionately worshiped the Lord, "all the DOORS were opened"(v. 26).
Regardless of your situation, take a moment right now to thank the Lord. Thank Him for the victory you need…for the doors you need opened…for the answers to the prayers you've been praying, even before you see them come to pass. Thank Him for His faithfulness!
In 2 Chronicles 20, God's people were facing an impossible situation. Three different armies were coming to destroy them, and they were greatly outnumbered. Defeat seemed certain.
But something incredible happened when they began to sing and praise the Lord. In the face of an overwhelming problem, and before they saw the victory they so desperately needed, they began to thank God for the victory. As a result, God stepped in and scattered their enemies!
Remember: Your praise to God is a powerful weapon of warfare!
You may have waited for a long time, but your breakthrough can come "suddenly," just as it did for Paul and Silas. Even when it seems like your "midnight" hour has come, God will turn around your circumstances when you give Him praise!
I also hear from many of our Partners who are concerned about their lost loved ones. Yet Acts 16 says Paul and Silas started an earthquake that brought salvation not only to their jailer but to "ALL his family" (v. 33). So remember…
God wants your entire family to experience His salvation and victory!
Trigger a Transformation
Have you ever noticed that those who maintain an "attitude of gratitude" tend to attract more blessings and favor, while those who grumble and complain attract even more distress? That's exactly what we see in the story of Paul and Silas. They didn't wait for their circumstances to change before they began to worship God. Their worship came first, and THEN the breakthrough came.
Paul wrote to the Philippian church that instead of being anxious, they should make their requests known to God "with THANKSGIVING" (Philippians 4:6). And he told the Thessalonians: "In EVERYTHING give thanks; for this is the will of God in Christ Jesus for you" (1 Thessalonians 5:18).
When you cultivate this heart of thanksgiving, you will increasingly see the Lord intervene in your circumstances and give you victory!
We're Thankful for You
I want you to know how grateful we are to God for YOU, our faithful Inspiration Partners. We're deeply aware that none of the souls saved, bodies healed, families reunited, or financial breakthroughs experienced through Inspiration Ministries would be possible without your partnership.
Just as Paul told his partners in Philippi, God will credit the amazing impact of this ministry to YOUR account in Heaven (Philippians 4:17). Thank you!
Your friend and partner to reach the Lost,

David Cerullo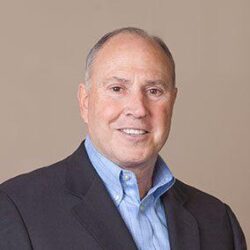 David Cerullo is the founder, chairman, and CEO of Inspiration Ministries, located in Indian Land, South Carolina ­– a ministry dedicated to impacting people for Christ worldwide through media. The son of international evangelist Morris Cerullo, David took a less traditional approach to ministry, graduating from Oral Roberts University with a degree in business administration and management. He has authored over 20 books, and operates a global media ministry that powerfully impacts the world for Christ. Learn more at inspiration.org
View Author Posts
Next Steps To Strengthen Your Walk
We are here for you. Simply click on the button below to reach us by form, email or phone. Together we will lift our hearts and voices with you in prayer.
I Need Prayer
Sow a seed of faith today! Your generous gift will help us impact others for Christ through our global salvation outreach and other faith based initiatives.
Give Online Today
Watch Christian content from your favorite pastors, christian movies, TV shows and more.
Watch Now