---
Honoring Our Nation's Heroes: The Legacy of Taylor Prazynski

By Ginny McCabe
•
November 10, 2023
•
10 Minutes
---
Marine Lance Cpl. Taylor Prazynski is truly an American hero. His legacy continues to touch countless lives across the globe and positively impact the community.
"I just want to encourage everybody to be aware of the veterans, and their issues, and to be able to honor veterans and the Gold Star families," said John Prazynski, Taylor's father.
Taylor Prazynski was born on November 12, 1984, at the medical center at Hill Air Force Base in Utah, where his father, John, was stationed in the Air Force from 1981 to 1985.  After graduating from Fairfield High School and enlisting in the Marines in 2003, Prazynski became an infantryman.
In 2004, he served as part of the peace-keeping force in Haiti. In January of 2005, he was deployed to Iraq in support of Operation Iraqi Freedom. He called home for the last time on May 6. Prazynski was killed in action May 9, 2005, while serving in Iraq. He was laid to rest at Arlington National Cemetery in Arlington, Virginia.
Hours after a mortar attack, Taylor's family woke up to a knock at the door, letting them know that he and a friend had been killed in the attack. At least 844 American service members were killed in Iraq that same year, according to information released by the United States government.
In one of his calls to his parents from Iraq, Taylor said, "I'm where I'm supposed to be, doing what I am supposed to be doing."  Those words have comforted his family and continue to give them peace.
Today, the war on terror continues to impact many individuals and families across the United States. While his father John realizes he can't help Taylor, he knows his life continues to make a difference in the lives of others, such as by supporting injured and wounded veterans.
"When we saw the statistic that there were three times as many that are injured or wounded, we just decided that was the direction we should go and to focus on, to move from a negative thing to a positive thing," says Prazynski.
"Think about it. How long have we been at war? Since 9/11. I think it's been seventeen years that we've been in the current war on terror. So, a lot of families have been impacted by that. Here in Ohio, the number of military members may be higher than some of the other states just because we are from such a God, family, country environment."
The Annual LCPL Taylor Prazynski Memorial 5K Run/Walk/Roll is one of the ways his friends and loved ones continue to honor him in his hometown of Fairfield, Ohio. His family, friends and other community members have provided students from Fairfield High School with 68 scholarships, and they have helped the Joe Nuxhall Miracle League Fields raise money for their legacy fund, which will keep the fields going for generations to come. They are also involved with a veteran's charity called Blue Skies For The Good Guys And Gals Warrior Foundation, and have supported and encouraged Impact A Hero, among other endeavors.
"Because Taylor died such a public death, the citizens of our community have come forward. The scholarship fund was started at the Fairfield Community Foundation anonymously by a citizen who read his story in the newspaper. Kim Nuxall was one of Taylor's teachers at Fairfield Central and we helped with the Miracle League Fields getting started and they dedicated one of the fields in Taylor's memory. Those kinds of opportunities have shown up, and we really haven't gone out and done anything great. We've just gone out and tried to support the great ideas and efforts of others, and our community has really come together and supported us to do so, and we'll be forever thankful," Prazynski says.
"Even though Taylor wasn't scholar and he didn't go to college, it's cool to think that he impacted the lives of 68 students who did go to college…To know that he impacted some of those families in a meaningful way, and not just in dollars to go to school. I know two of the students that went on to military service. One of them is now a Navy doctor, and the other is an Army officer," he says.
The 15th Annual LCPL Taylor Prazynski Memorial 5K Run/Walk/Roll was held on November 9, 2019. The event was cancelled in 2020 due to the pandemic, but the hopes are that the event will return next year. More than 300 participants and spectators have turned out for the memorial event in the past, including veterans in wheelchairs and Miracle League families in strollers and wheelchairs.
The first year, the memorial event was held on Taylor's 21st birthday, which is Nov. 12. Nov. 10 is the United States Marine Corps birthday, and Nov. 11 is Veteran's Day. The annual event is typically held on the second weekend in November for those reasons.
John's wife, Carol, Taylor's brother Ryan, and John's siblings – Ann, David and Dona, and their families, do a lot of the work behind the scenes to put on the event. None of them expected the event to last for 15 years, or that it would have such an impact on so many families.
Supported by a committee of friends, the family also hosts an Annual Ride 4 Heroes, which was established in 2018. This year marked the third annual event, which was held virtually due to COVID-19. Prior to the establishment of Ride 4 Heroes, a similar local ride to honor Taylor, called Hero's Ride, was founded by Bill and Marianne Meyer. That event was held for 13 years and was retired in January of 2018.
As a Gold Star family, the Prazynski's continue to support other members of the military, veterans, and fellow Gold Star families.
"It's hard to describe. I would say the other Gold Star families that I have met, I would say are some of the most wonderful people that we all wished we would never have met, because of the difficulty of the circumstance that brought us together," says Prazynski.
A Gold Star Family is an immediate family member of a fallen service member who died while serving in a time of conflict.
"Here's an interesting perspective. When you run into people in Kroger, or the local grocery store, and they look you in the eye, and say, 'I'm praying for you and your family.' What can you possibly say? Thank you seems inadequate. It's so humbling to think that somebody took the time to call us out by name in their prayer, and ask for a blessing, comfort, and healing through grief, perhaps. I don't know how to put words to it, but that's probably why we've continued to do what we've done. That's why we have felt the urge and the strength to continue to do what we do," Prazynski says.
More than 15 years later, loved ones and friends still express how much they loved Taylor.
"Taylor was a fun kid, and I think all of the other kids wanted to be around him. We jokingly called him our gatherer, because he would gather all of the kids to go out and have fun. I know a bunch of his friends would agree with that. There have been Marines that have come to see us, whether at one of our events, or to our home that served with him, who have just wanted to come and tell us what Taylor meant to them," Prazynski says.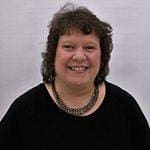 Ginny McCabe is a bestselling author, speaker, and teacher. Her work may be seen in publications like Journal-News and Reuters. Her books have been published by Thomas Nelson/Harper Collins & Standard Publishing. Ginny serves as president on the board of Greater Cincinnati Society of Professional Journalists and was named "Best Freelance Writer" in 2018. Learn more at ginnymccabe.com
View Author Posts
Next Steps To Strengthen Your Walk
We are here for you. Simply click on the button below to reach us by form, email or phone. Together we will lift our hearts and voices with you in prayer.
I Need Prayer
Sow a seed of faith today! Your generous gift will help us impact others for Christ through our global salvation outreach and other faith based initiatives.
Give Online Today
Watch Christian content from your favorite pastors, christian movies, TV shows and more.
Watch Now