---

By Inspiration Ministries
•
June 23, 2022
•
9 Minutes
---
For nearly four decades, Michael W. Smith's passion for worship has been changing lives for Jesus.
Very few worship leaders today live a lifestyle of worship quite like Michael W. Smith. His heart-stirring music flows out of his personal relationship with God and envelops everything that he is and does.
Although he's been leading worship for over 35 years, Smith sees a clear distinction between worship and music. To him, worship is a lifestyle, not just the act of singing or playing – it is "how you treat God at the grocery store, around your lawyer, your doctor." But he also says it's an act of surrender.
Inspiration Ministries' Craig Von Buseck recently sat down with the acclaimed Christian artist to talk about his incredible passion for worship and his desire to say yes to his living Savior.
"I feel like I've had the heart of worship my whole life," said Smith. "I was leading worship at Belmont Church on Music Road for 19 years before I ever did the first worship record. Then all through the eighties and nineties as I was making pop records and writing all these songs, I felt like I wanted to sing and try to reach the world through this message of hope, talking about God.
"I prayed about a worship album, and God kept waking me up saying, 'For such a time as this, for such a time as this.' I kept denying it, saying, 'I'm not going to do that. I'm not jumping on the bandwagon.' I was afraid of what people would think. But after the third time of being woken up at three o'clock in the morning, I said, 'Okay, I'll do it.'"
A Time of Praise
Smith's fellow musicians helped shape that first worship album by asking him to open Gospel Music Week in Nashville. "People came to me and said, 'Hey, we think we've lost our way with our egos. Can we just start off the week with a worship service? Would you do it?' I said I'd do it if I could just have some creative control. I'd like to do something really unprecedented. I want to invite every artist to come be in the choir. And that's all we did."
Smith led the group into worship with the message, "Drop your ego. If you have an ego, just drop it at the door. We're all good. We'll do this together." With selfish pride put aside, hearts were freed to pour out thanks and praise to God. And as Smith reported, "That night was off the charts."
Smith's prompting from God to produce a worship album "for such a time as this" became a prophetic calling – the release date was 9/11. "I didn't know that was going to be a strategic and devastating day for our country. I thought it would be the least successful record of my career, and it ended up being the biggest. Who could have ever thought that?
"I think it was a healing record for our country on some level. Then somehow it just found its way into these little villages, towns, and cities all across the world. I mean, I'd go to Zimbabwe, and I'd sing 'Above All,' or 'The Heart of Worship,' and it would just explode."
Moved by the Spirit
Smith, who is one of the biggest selling Christian artists of all time, says true worship has to bring you into the throne room of God. His sole focus when he writes and sings is to experience the power of God's presence – allowing his heart to stay open to inspiration from the Holy Spirit.
One example of this is when he wrote his popular song "Emmanuel," which he got from a poster he had on his apartment wall. "I was in my little duplex, and it was one of those 'I Am' posters – you know, 'I Am the Root of David,' 'I Am the Bright and Morning Star,' and all the titles of God. I was looking at it and said, 'That's kind of cool.' And I started doing the beat to that song and writing, 'Wonderful Counselor.'"
Another time at a large gathering in Washington, DC, Smith was so moved by the spirit of worship, his eyes filled with tears. "Something touched my heart, and I had a little meltdown. I have those all the time. You just get a sense of the fact that God really does love you. God, you're just so kind, and you're patient. All those things are just sort of overwhelming.
"It also might have been the very first time I heard 'Let it Rain,' which was at The Call. It was Pocket Full of Rocks who sang it. I remember leaving DC and thinking, 'I'm going to record that song.' When we started planning to do the worship album I thought, 'Why don't we do "Let It Rain"?' That's one moment on that record that sort of explodes.
"Darren Whitehead got up and started reading Psalm 97, and that place just exploded. I'll never forget it. Ever. It felt like it was kind of elevating, honestly. There was a moment after Darren read that Scripture that we went back into 'Let it Rain,' and it was like something broke. I'll never forget it."
Leading Hearts to Healing
While God's love and mercy drive Smith's music, he deeply longs to bring others into the powerful presence of God. Knowing who God is becomes key to their healing, and receiving His grace, a part of their transformation.
"I just feel like it's what I'm supposed to do. God's still in the business of miracles and changing people's hearts and minds. If I could just miraculously paint the true picture of who God really is – who He really is. I think when people get that, it changes everything. It's just like, 'Oh my gosh, really?' It's like the light bulb goes off. I see it happen to people all the time. And people can get set free from whatever abuse or hurt that they had once they come into that friendship with God."
And that individual connection is what moves Smith the most in worship. When hearts find healing, anything becomes possible through Jesus' supernatural touch. Smith passionately uses the most powerful language on earth – music – to convey God's love to the unloved and call hearts to a new experience in unity and grace.
"I feel God moving through His church, and He is calling us together to be one voice and one heart. One bride. Every nation, every tribe, and every tongue. Every social class, every denomination. What if we bring Him the thing that pleases Him most – our unity," implores Smith. "We may each have different stories, and skin, and songs, but we all share His same Spirit."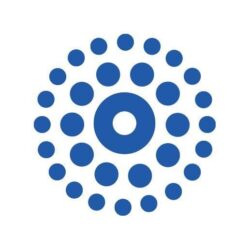 Our vision is to shine the light of the Gospel on every continent, in every major language group, through every form of technology.
View Author Posts
Next Steps To Strengthen Your Walk
We are here for you. Simply click on the button below to reach us by form, email or phone. Together we will lift our hearts and voices with you in prayer.
I Need Prayer
Sow a seed of faith today! Your generous gift will help us impact others for Christ through our global salvation outreach and other faith based initiatives.
Give Online Today
Sign Up For Inspiration On Demand
Watch thousands of hours of Christian content from your favorite pastors, christian movies, TV shows and more.
Try 30 Days Free