---
Movie Review: Grandma's House

By John Farrell
•
May 12, 2022
•
12 Minutes
---
Everybody needs a good talkin' to at some point in their life. Everybody needs someone to love them unconditionally. Everybody needs someone who is strong, wise, and devoted. Everybody needs a person willing to stare down the barrel of a gun for you. Everybody needs a safe haven.
Everybody needs a person like Grandma Margie in their life. Everybody needs a Grandma's House.
In 2016's Grandma's House, Loretta Devine delivers a powerful performance as Grandma Margie … alongside a healthy dose of rules, bravado, and faith. And in between serving breakfast to the homeless every morning and running a house full of misfits, cast-offs, and left-behinds, she uses life's various challenges to impart her wisdom, often biblical in nature.
"The world is mean; I'm just trying to teach."
Grandma Margie is the type of woman who everyone turns to when life gets rough. She lives right, helps others, and serves as a cornerstone for her family and community. And her house is a safe haven where everyone runs to in their darkest days, especially those in her family.
Through all the suffering that arrives on her doorstep, Granda Margie's light cannot be dimmed by pain, tragedy, or despair. She always gives of herself and never asks for anything in return.
However, if you live under her roof, you have to follow a set of strict rules: 8 p.m. curfew, no secular music, no reality TV or cable, no radio, no entertaining uninvited guests, and no late-night conversations on the phone. Even with all of these rules, it is a small price to pay for living with Grandma Margie, who loves you unconditionally.
When Grandma Margie's daughter, Cynthia (Wendy Raquel Robinson), drops off her daughter, Kimberly (Coco Jones), and her two sons – Brandon and Jakab – Margie lovingly welcomes the three children and assigns them rooms. Maryland (Paige Hurd), who is already living there, rolls her eyes at the news that she has to share her room with Kimberly to which the matriarch responds, "Roll your eyes at me again and I will snatch 'em out their sockets."
A short time later when all eight residents are sitting around the dinner table, Grandma Margie reminds Brandon several times of his manners and to say "Please" and "Thank you." Unappreciative of her reminders, he calls her "mean." Her response speaks volumes about her motives: "The world is mean, I'm just trying to teach." Grandma Margie works tirelessly to be an example for those in her house on how to live for the Lord and prepare them for the world.
"Everything is hard until you learn how to do it."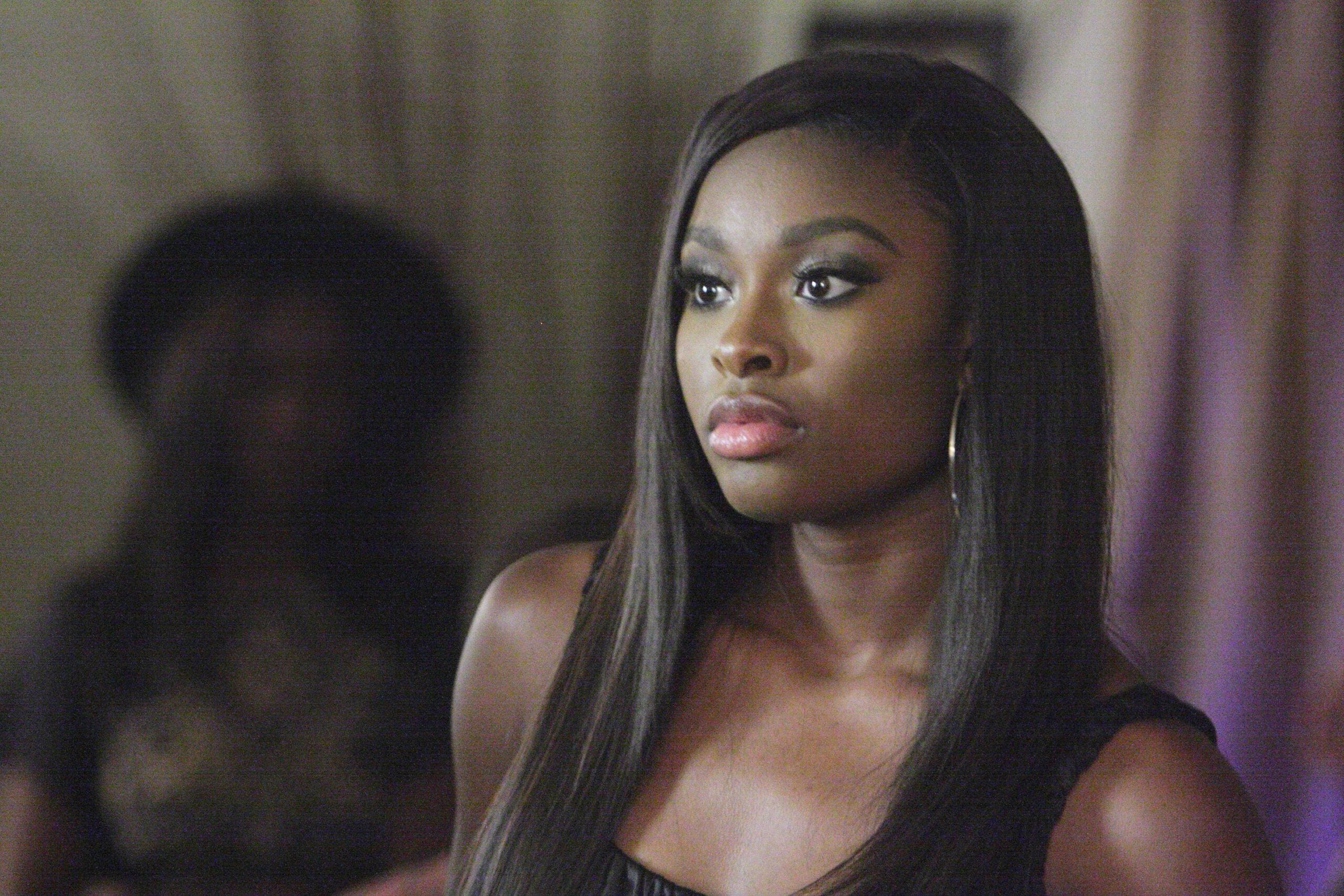 Kimberly serves as the narrator and the story is told from her perspective. When she arrives at Grandma's house, she doesn't know how to cook and her faith is limited. She has gone to church all her life, but beyond that, there's not much to her faith … that is until she moves in with Grandma Margie. Kimberly begins to realize how strong and unwavering her Grandma's faith is and the impact she has on her family and community through that faith.
Late one night shortly after Kimberly and her brothers arrive, Grandma Margie discovers that her granddaughter is on the phone with her boyfriend. Margie forces her to end the call immediately stating that her boyfriend wants only one thing and that she can see the devil in his eyes. Kimberly tells her that not everyone is out to get her and that she needs "to be able to me." Foreshadowing Kimberly's desire to have her Grandma's faith, Margie simply replies, "Oh, you don't know nothing about being me yet, but you will. You just keep living a little more."
One of the earliest lessons Kimberly receives from her Grandma is how to shuck corn. She mentions that shucking corn is much harder than she originally thought. Margie's response is typical Grandma-speak, but so true: "Everything is hard until you learn how to do it."
When their conversation evolves into how to properly raise a family and be a strong woman, again, Grandma Margie is there with advice: "A virtuous woman can do it all because God has given her the strength to get it done. You just have to tap into it."
"Now, God is not going to let you fail, if you don't let you fail."
The movie begins on the day of Cynthia's wedding to Edgar. Unfortunately, in Kimberly's opinion, it's the last day in which everyone was happy. Cynthia and Edgar have struggled with drinking but those days were in the past. That is until Edgar is fired from his job. After an altercation between the newlyweds, Cynthia removes their three kids and drops them off with Grandma Margie.
Cynthia returns home to try to work it out with Edgar. However, she too turns to alcohol to numb the gravity of the situation. When her mom shows up to check in on her, she finds her drinking. Margie tells Cynthia that she has to shake herself free from this situation and to stop drinking and skipping work, but she doesn't feel she can. Margie provides Cynthia some sage advice, "Now, God is not going to let you fail, if you don't let you fail. You stop this. You think about your children."
"It gets better when you make it better."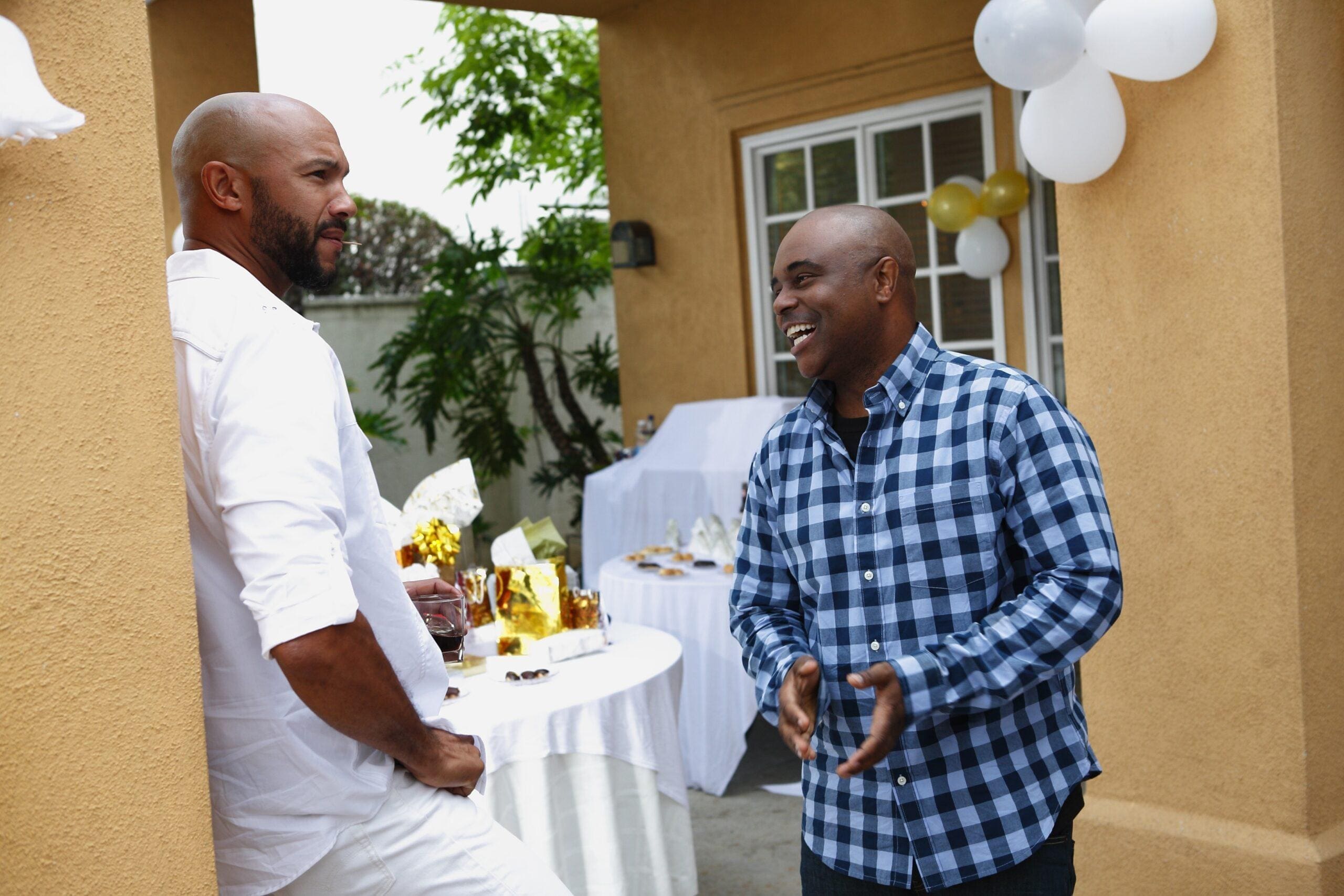 Uncle Earl (Alex Thomas) is Cynthia's brother who has also had a rough time lately. Earl has gotten into trouble in the past and spent some time in prison. After being released, Earl has tried to find a job in order to get back on his feet; however, he believes he is unemployable since there aren't many companies willing to hire a felon. Margie tells him that it's going to get better. He reminds her of her own past advice, "Remember what you used to say? 'It gets better when you make it better.'"
"You carrying a whole lot of stones."
Loretta (Jazsmin Lewis) is Cynthia and Earl's sister and Grandma Margie's other daughter. She moves in with her mom after she discovers that her husband, Thomas (Flex Alexander), cheated on her. He comes over to reconcile and apologize, but she doesn't want to forgive him. After his efforts are thwarted, he waits in his car in front of Grandma's house until she comes around, if she ever will.
While watching Thomas from the window, Loretta tells Margie that she can't forgive him. Margie's response hits home, "You carrying a whole lot of stones. … Jesus said, 'He who is without sin casts the first stone and since you're throwing stones, well, I just assumed you were without sin."
Grandma Margie's advice for Lorretta doesn't end there. In the same conversation, she tells her daughter about a dream she had. "I had a dream once about a rock rolling down a hill. And in the middle of this hill, there was so much trash, beat-up cars, just anything you can imagine, but when this rock rolled down anything that was in His way would just move to the side. Baby, that rock was Jesus. … Anything that is unclean has got to get out of His way. Now you have to decide, do you want to cling to the rock or do you want to cling to the trash? … That's right, Jesus is the rock."
"God always puts a ram in the bush."
Izak is the only one living under Grandma Margie's roof who isn't a relative. When Izak's parents, who were friends of Margie, passed away unexpectedly, she took him in. He is an aspiring college football player who ran with a gang before he went to live with Margie.
After getting denied a scholarship offer from the college of his dreams, he heads outside to clear his head and get some fresh air. On his way out the door, Margie stops him to offer him this nugget of wisdom: "God always puts a ram in the bush. … And don't stay out in those streets too late. Ain't nothing out there but trouble and consequences."
The first part of her comment refers to Genesis 22:13:
Then Abraham looked up and saw a ram caught by its horns in a thicket. So he took the ram and sacrificed it as a burnt offering in place of his son. (NLT)
When we're struggling through our darkest times and don't see any way through the trials and tribulations laid out before us, God will always supply a ram in the bush. He will always answer us in His own time and way. We may not see it at the time, but He will always provide.
Grandma Margie and her house are the ram in the bush that Kimberly, Cynthia, Earl, Loretta, and Izak need when they hit rock bottom.
Grandma's House is a captivating movie about Grandma Margie's unwavering faith and its impact on the people she touches and the sanctuary she provides them.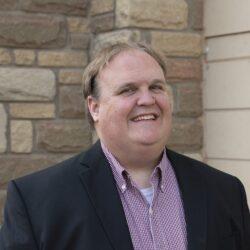 John Farrell is the Digital Content Manager for www.inspiration.org. In addition to having written more than 1,000 articles, press releases, and other pieces content for Inspiration Ministries, NASCAR, Lionel, and Speed Digital, he authored The Official NASCAR Trivia Book: With 1,001 Facts and Questions to Test Your Racing Knowledge in 2012. John is a graduate of Appalachian State University and lives in Concord, N.C., with his wife and two sons.
View Author Posts
Next Steps To Strengthen Your Walk
We are here for you. Simply click on the button below to reach us by form, email or phone. Together we will lift our hearts and voices with you in prayer.
I Need Prayer
Sow a seed of faith today! Your generous gift will help us impact others for Christ through our global salvation outreach and other faith based initiatives.
Give Online Today
Sign Up For Inspiration On Demand
Watch thousands of hours of Christian content from your favorite pastors, christian movies, TV shows and more.
Try 30 Days Free